After several meetings between representatives of the Cuban government and the leaders of the Russian Ministry of Defense, materials began to appear in which it was reported that Moscow and Havana may agree on the deployment of a Russian military base on Liberty Island. These publications commented on in the Russian Foreign Ministry. The text of the statement by the head of the Department of Latin America, Alexander Schetinin leads
RIA News
:
We have no plans to open military bases in Cuba. We never talked about this. With Cuba, our relations are completely different. Issues of the combat capability of the Cuban armed forces are a completely different aspect, but it has absolutely no reason to say that we are going to create something there.
At the same time, the government of the Russian Federation reports that Russian repair can begin its work in Cuba
aviation
Centre. According to Shchetinin, the center can carry out repair of Russian-made helicopters, a considerable number of which are operated in Latin America, including Cuba.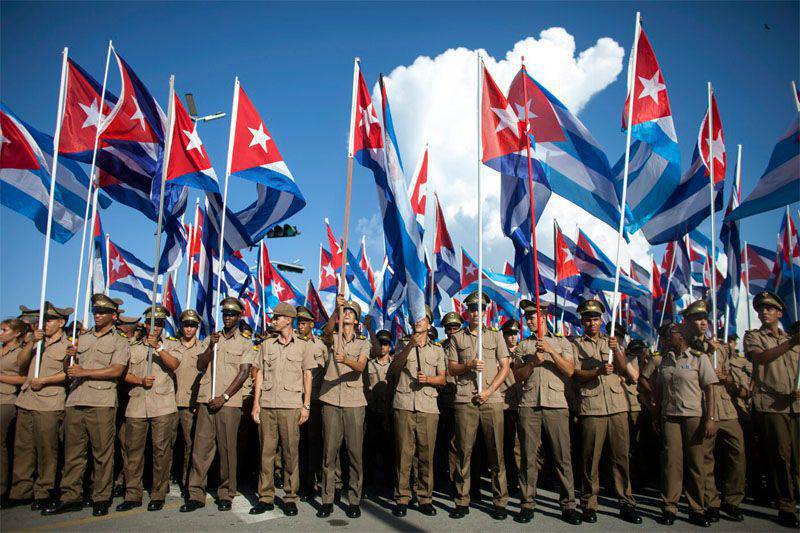 In addition, the Russian diplomat didn't rule out that in the near future Washington will have to consider the issue of returning Guantanamo's territory (there is currently an American base and special prison) to the Cuban state.
Alexander Schetinin:
Of course, the Cuban government has every reason to politically raise the issue of returning the territory of Guantanamo to the Republic of Cuba. This is a requirement that is expressed as one of the components of the process of normalizing relations between the two countries - the United States and Cuba. Of course, this process is difficult from a legal point of view, there are a number of legal elements that continue to operate. In this case, the Cuban colleagues, I am sure, will act competently to ensure that this act
historical
justice, the return of Guantanamo under the national jurisdiction of Cuba, was committed. This is absolutely logical in the current context of the development of the situation.