The Free Syrian Army (SSA) has suggested that Moscow urgently hold talks on cooperation in resolving the conflict in Syria, reports
Look
with reference to one of the founders of the PAS, the coordinator of the National Rescue Group, Fahd al-Masri.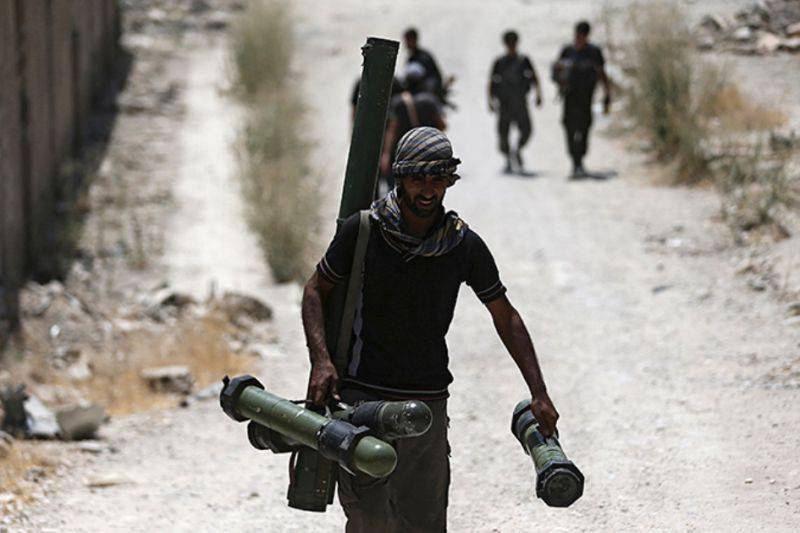 "As I said after the meeting with Mr. Bogdanov (Deputy Foreign Minister of Russia) in Paris, the Free Syrian Army is ready for dialogue with Russia. We need to arrange a new meeting so that we can present our position and discuss our joint actions ... A common decision on how Russia can provide the Free Syrian Army we can work out during the negotiations, "said the opposition representative.
He announced his readiness to send a representative delegation to the meeting.
"We offered to hold a meeting in Egypt, in Cairo, but did not receive any response. We did not offer specific dates, but declared our readiness to meet. And I think that it is in the interests of both Russia and the Free Syrian Army and the Syrian people to hold this meeting as soon as possible, "stressed Al-Marcy.
He expressed the hope that as a result of negotiations, the Russian Space Forces would stop striking Syria.
"We hope that Russia will stop bombing a number of our provinces, in particular, the province of Homs, because there are many units of the Free Syrian Army there. If Russia continues the bombing, it will greatly weaken the Free Syrian Army and give strength to groups of terrorists and Islamists. In the interests of Russia, the Free Syrian Army and the entire Syrian people - holding a summit meeting ",
said al marcy.
Earlier, another representative of the SSA, Al-Saud, declared that Moscow's proposal to unite efforts to combat ISIS was unacceptable, since the Russian authorities support the Assad regime.