According to the Afghan Ministry of Defense, the Afghan army conducted a series of successful operations against militants of various terrorist groups. According to the ministry, in the past 24 hours alone, the servicemen managed to eliminate 197 militants in various provinces of the country. In this case, the loss of the Armed Forces of Afghanistan are estimated at 17 military personnel.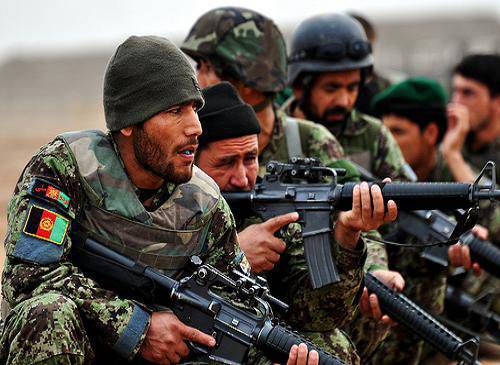 From the statement of the representative of the main military department of Afghanistan (translation
RIA News
):
As a result of operations conducted in various parts of the country over the past 24 hours, the army of Afghanistan eliminated 197 armed militants, including one of their commanders. More 70 militants were injured, 16 militants detained.
During the operation, the Afghan soldiers in the provinces of Badghis, Ghazni, Herat, Helmand, as well as in some areas of Kabul and Kunduz, were able to identify depots of militants with weapons and ammunition.
Against this background, the statement of the former head of Afghanistan, Hamid Karzai, looks very significant:
The presence of soldiers from the United States and other NATO countries in Afghanistan has increased the terror in our country.
Terror and drug production in recent years have become a real "calling card" of Afghanistan. Recall that some time ago, US President Obama said that under current conditions, the American contingent can not leave Afghanistan and "forced to stay in the country."