The press service of the General Staff of the Estonian Defense Forces reported that on Sunday a train with heavy American military equipment arrived at the Estonian city of Valga, which would be forwarded to a military base located in the town of Tapa.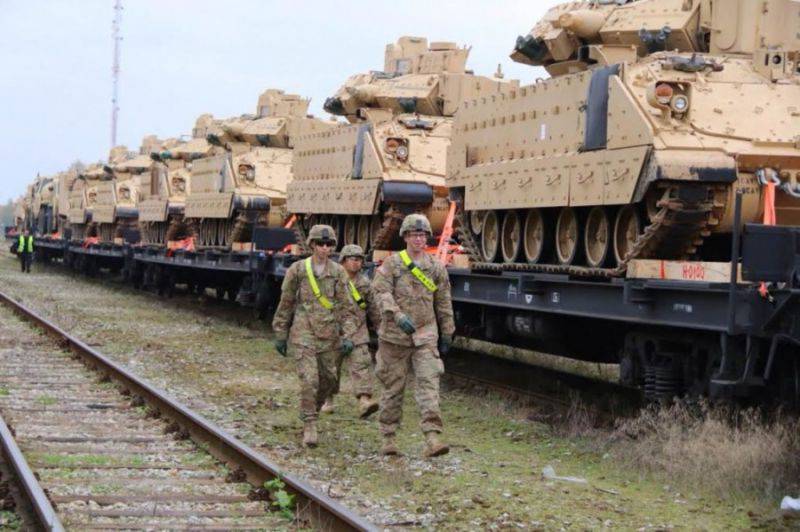 "A total of 40 units of military equipment in the railway echelon, including four
tank
M1A2 Abrams and ten Bradley armored personnel carriers. From Valga, combat vehicles will be delivered to a military base in the city of Tapa. The equipment is part of the company of the third battalion of the combat unit of the 1st Armored Brigade of the 2nd Infantry Division, which will replace the US unit, which until now has served in Estonia, "RIA press service reported.
"News"
.
It is noted that on Monday several more units of equipment should arrive in Estonia, and in the middle of November - three self-propelled artillery installations Paladin.
In September, at the summit in Wales, the NATO countries decided to increase their military presence on the eastern borders of the alliance on a rotating basis in connection with events in Ukraine. It was emphasized that this is not a permanent deployment, therefore, the previously signed agreements with the Russian Federation are not violated.