Increased Russian activity
fleet
and "other threats" should be the basis for the Alliance's revision of its naval strategy, said recently the head of the US Navy John Richardson.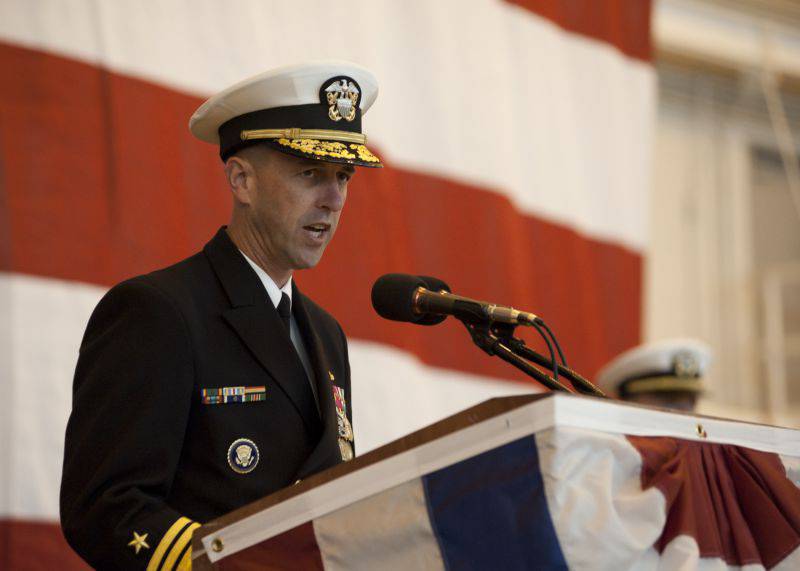 "Russia has demonstrated an increase in skill in managing its ships, as well as a desire to resort to methods of military coercion," the newspaper quotes Richardson.
Look
. - Their combat activity has grown to a level that we have not seen for more than ten years. The level of their training is growing. "
"A lot has changed in connection with the Russian threat, with migration problems, with the development of information systems, so perhaps the time has come to revise NATO's maritime strategy and see if it is adequate against the background of the complex problems we are dealing with"
he said.
According to the admiral, NATO and the EU should strengthen coordination and more effectively use the forces of their fleets.
"You need to make sure that certain ships are used for the missions most suitable for them, and also that a ship is occupied by several tasks at the same time," said Richardson. "For example, a ship tracking illegal migrants can also report on the Russian presence in the Mediterranean."
"Without well-coordinated actions by the EU and NATO, neither the migration issue nor the containment issue of Russia will be solved effectively," the admiral added.