The VKS RF strikes the IG objects simultaneously in different regions of Syria, thereby constricting the actions of the gangs, reports
RIA News
the message of the representative of the Ministry of Defense Igor Konashenkov.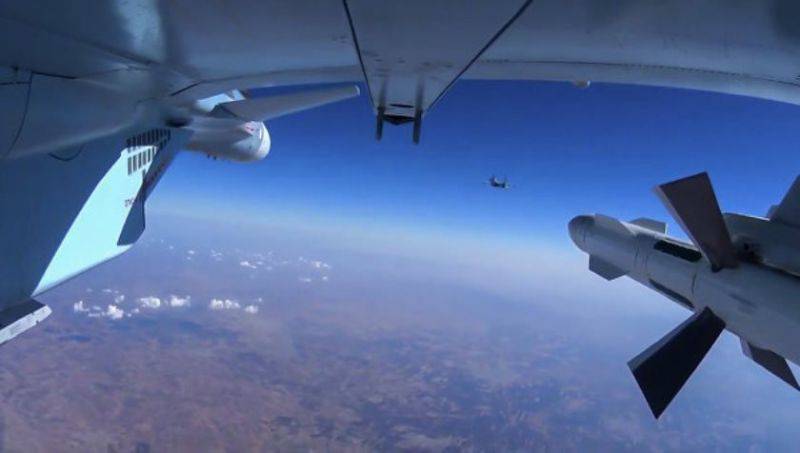 "The main task is to constrain the actions of terrorist groups in Syria. Therefore, strikes are usually carried out simultaneously in various areas in Syria, "informed Konashenkov.
According to him, "the priority in selecting targets for strikes is given to the command centers of terrorists, bunkers, warehouses with ammunition and explosives."
The general stressed that the air strikes on the objects are applied only if their affiliation to the "Islamic state" is reliably confirmed.
"A special role is given to the information that comes to us from the information center in Baghdad," he said.
Thanks to support
aviation
the Syrian army launched offensive operations and is pushing the bandits on the ground.
Yesterday, it was reported that the Syrian military had succeeded in destroying, under Aleppo, the leader of the Djabhat al-Nusra terrorist formation Abu al-Masri. He was killed during the battle in the area of ​​n. Tal al-Karsani.
The Jabhat al-Nusrah group is one of the al-Qaida units in Syria.