Russia has to ensure its security, given the unpredictable behavior of NATO, said Russian Presidential spokesman Dmitry Peskov in an interview with BBC presenter Stephen Sekuru.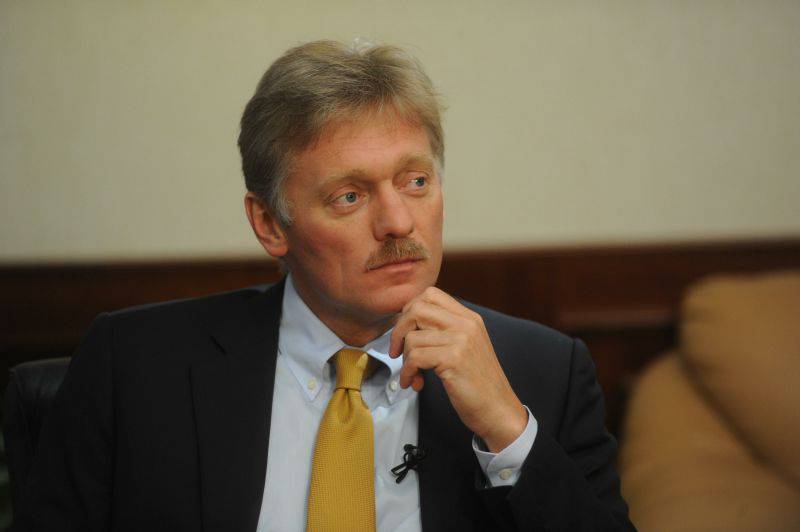 Replying to the presenter that the alliance perceives the Russian Federation as a threat, Peskov said: "This, unfortunately, is a completely mutual feeling, and this forces us to take some measures to ensure our security in the face of NATO's very unpredictable behavior.
"Personally, I never thought that my children would hear the same rhetoric emanating from NATO as I myself heard in the 1970s. Unfortunately, this happened, "- quoted the press secretary of the newspaper
Look
.
"We are very sorry that this happened, but we were not the country that blocked all contacts between Moscow and NATO, we were not the country that decided to freeze the whole dialogue, all cooperation between Washington and Moscow and between London and Moscow, and not we started a dialogue in the language of sanctions ",
he said.
The newspaper recalls the words of US Deputy Secretary of Defense Robert Wark that he said in September: "In the face of this (Russian) unpredictable behavior, NATO, the European community and the United States must respond together again in order to maintain peace and security."
Earlier, former NATO Secretary General Rasmussen accused Russia of conducting an "unpredictable hybrid war with Europe" with the goal of disrupting it from the inside.