The company Lockheed Martin conducted the first test flight of a new fighter F-16V, reports
Look
with reference to defense news.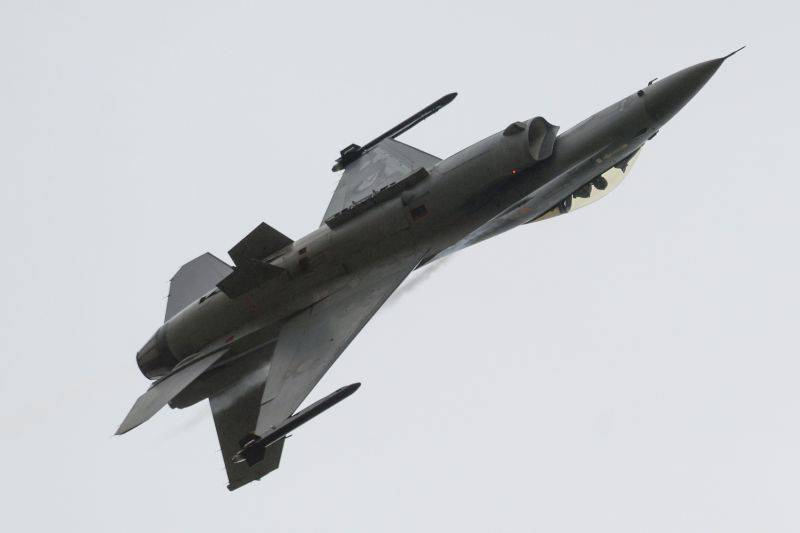 F-16
"This flight marks
historical
stage in the evolution of the F-16 models. The new F-16V equipment allows you to be in the highest positions of international security and strengthen your position for proven fourth-generation fighter aircraft, "said Rod MacLean, vice president of the company.
According to the publication, the upgraded fighter "received a new radar APG-83 SABR with an active phased antenna array, significantly improving the ability of the aircraft to detect and hit targets."
The cockpit is equipped with a new instrument panel with a multi-function display. A modernized flight mission management system is installed on board. All systems are connected by high-speed data bus. In addition, the fighter received a new EW system.
According to the developers, "the whole set of improvements can be installed on already operated F-16".
For the first time, the company announced plans to develop the F-16V variant at 2012 at an air show in Singapore.
The newspaper recalls that on Thursday, John McCain expressed a desire to reduce purchases of the expensive F-35 (the Pentagon plans to purchase an 2443 aircraft for the Navy and Marine Corps), since it "doesn't fit well with the planned budget."
Publication Reference: "The F-16 Fighter was developed in the first half of the 1970's. At the moment, the fighter is in service with the order of 25 countries of the world. In total, over the entire production time of the F-16, more than 4,5 have been produced in thousands of such aircraft. A fighter with a maximum take-off weight of 19,2 tons can reach speeds of up to 2,1 thousand kilometers per hour. "