Germany sent 4 main transport vessels to Qatar
tank
Leopard 2 and 3 self-propelled howitzers. As the newspaper Süddeutsche Zeitung suggests, technology can be used against rebels in Yemen, reports
TASS
.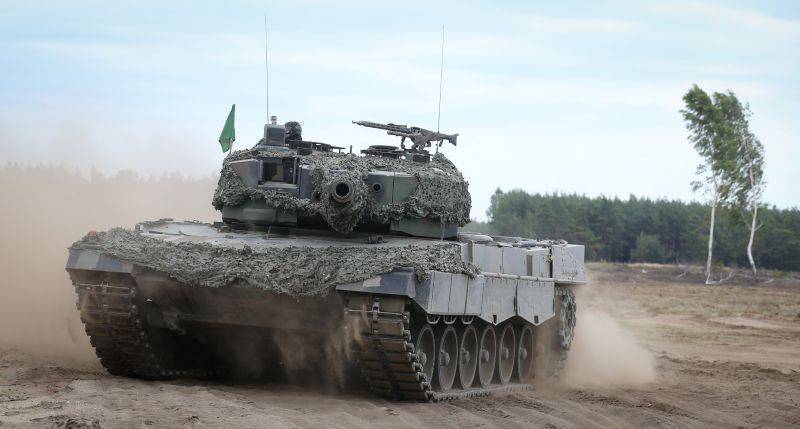 The newspaper notes that "Qatar is taking part in the air operation of the Arabian coalition in Yemen against the Houthis, and can use German fighting vehicles to arm one of the Yemeni warring parties."
According to the publication, this circumstance "should put the government and vice-chancellor, the Minister of Economy of Germany Sigmar Gabriel in a difficult position."
Earlier in the press repeatedly appeared information that Qatar provides military and financial assistance to the "Islamic state". In turn, the Emir of Qatar assured Merkel that he never provided support to the IG.
The publication reminds that in the spring of 2013, it became aware of the contract between the German concern Krauss-Maffei Wegman and Qatar's leadership to supply 86 heavy equipment units, including the 62 tank Leopard-2 and 24 self-propelled Panzerhaubitze 2000. The cost of the transaction (according to the group) amounted to € 1,89 billion.