It is finished! Representatives of the US administration, who only recently put Russia "only" as "one of" the main threats to the US, along with ISIS and Ebola, have now made a gift to all of us. From now on, "nuclear Russia" is called the "main threat." Even worse than Ebola ... About Russia, as the threat of "Namba One", was expressed by the US Air Force Secretary Deborah Lee James.
Mrs. James quotes
USA Today
:
First of all, Russia is a nuclear power, and the only serious threat to the United States is still this threat - the nuclear one. That is, there are many threats, but only nuclear can cause extreme damage. This is a concern. Russia is taking action. This is a military invasion of the Crimea, and actions in Syria.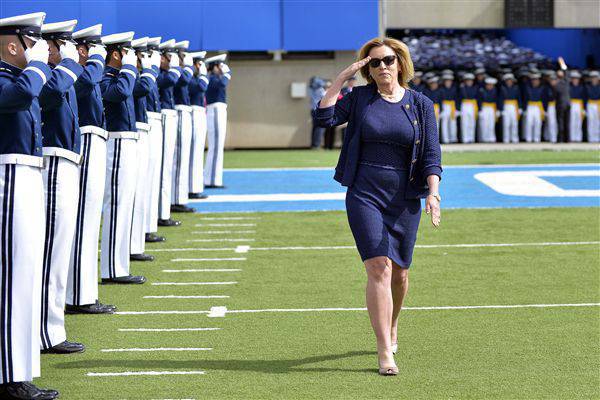 Against this backdrop, Foreign Minister Sergei Lavrov is meeting with his American counterpart, John Kerry in Vienna. Sergey Lavrov notes that it is necessary to strengthen the coordination of countering international terrorism.
Considering the statement by Ms. James that the nuclear threat from Russia is the main danger for the United States, there is a high probability that no increased coordination (at least from Washington) is foreseen.