In Lithuania, the final decision was made to cancel the concert of the Academic Ensemble of Song and Dance named after A. Alexandrov. The concert of Russian performers was to be held on December 6 in the Visagin cultural center. The cancellation of the concert is told by the head of the "cultural" center Danute Morkunene. She is quoted by the Baltic portal.
BNS
:
Yes, they were not given permission to hold a concert.
It is noteworthy that Ms. Morkuniene claims that the Visaginsky center staff is allegedly ignorant of the plans of the Russian ensemble to hold a concert with them. That is, Ms. Morkunene is trying to declare that the Russian Academic ensemble arrives on tour "without warning and approval", and wherever it wants ... Obviously, such explanations can be left at home by the "comrades" from the Visaginas Center.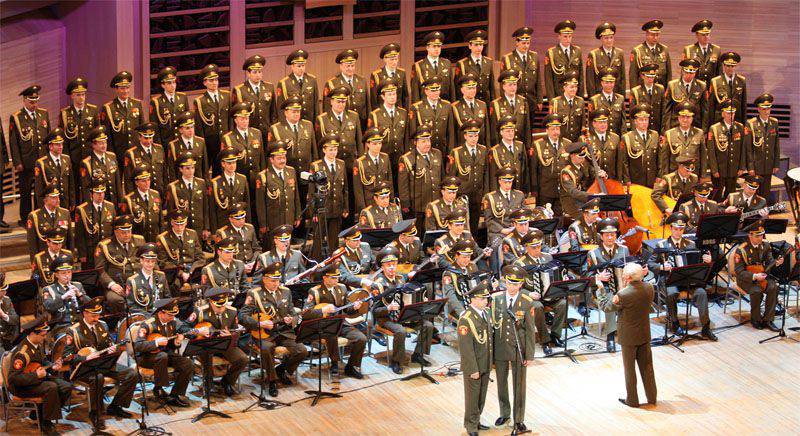 Morkunene:
In our cultural center did not know anything about the upcoming concert. For us, this was a surprise. Just a man bought one of the halls of the center and did not tell us for what purposes. And the ensemble has a great ideological burden. Here in Lithuania, Russian soldiers are perceived negatively. And we consider the ensemble a legacy of Soviet times.
Recall that the concert of the Academic Ensemble of Song and Dance named after A.Aleksandrov in Lithuania was to be held as part of the European tour dedicated to the 70 anniversary of the Victory. If we take into account that veterans of Nazi troops, called heroes, march through the streets in Lithuania and other Baltic countries, the decision of the Lithuanian authorities to ban a concert is, of course, understandable ... As is clear, the level of Baltic obscurantism goes beyond boundaries.
Or a warning came from Brussels and Washington to Vilnius that under the guise of the ensemble's performance the Russians are going to "hold exercises" with the subsequent "occupation of Lithuania"? ..