Russian Defense Minister Sergei Shoigu said that a military base would be built in the Kuriles. These words Shoigu decided not to overlook the Japanese authorities. Thus, the Chief Secretary of the Cabinet of Ministers of the Land of the Rising Sun, Mr. Yoshihide Suga, stated that "the statements of the Russian Minister are being studied in detail in Tokyo".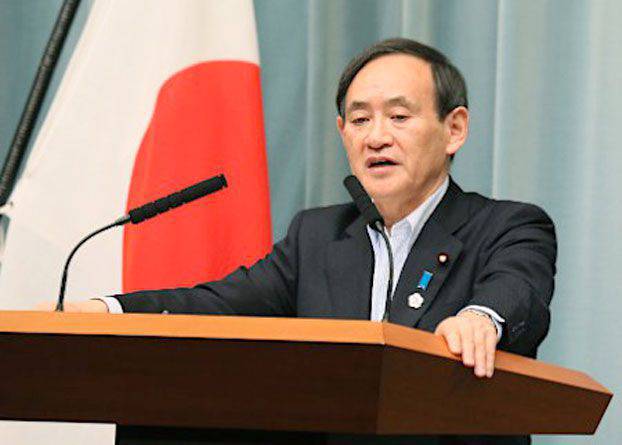 Suga:
We are ready to protest if all statements (of the Russian Minister of Defense) are valid.
It should be noted that the Japanese authorities are protesting on virtually any statement by the Russian authorities, which in one way or another concerns the Kuril archipelago. In fact, having surrendered his country to Washington, Tokyo is trying to make any claims on the Kuril Islands. Is it not worthwhile to begin by expressing protests about the presence of operating American bases in Okinawa and the running of American destroyers with missile defense elements in the territorial waters of Japan? ..
In the meantime, Japanese officials are preparing to protest again, in the Eastern Military District, servicemen are taking examinations on the ability to effectively control unmanned aerial vehicles. This is reported by the TV channel
"Star"
. UAVs are used, in particular, for air patrols of the Kuril Islands. Soldiers practice assembly skills
drones
, downloading navigation programs and electronic maps, controlling drones that have risen into the air.