The press service of the Central Military District reported that on Friday the army intelligence officers of the Central Military District (TSVO) received new command and staff vehicles (KGM) Tiger, reports RIA
"News"
.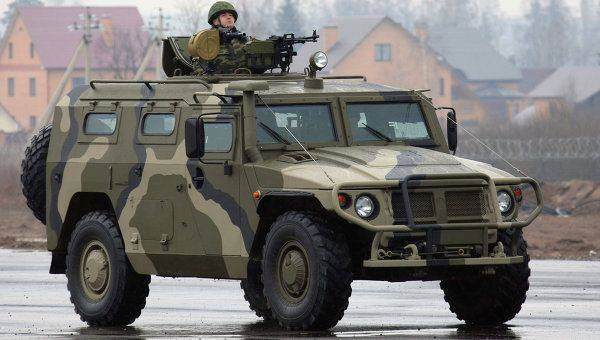 "The commander Tigr communications vehicle is intended for organizing communications of the commander with the higher headquarters and subordinate forces and subdivisions in the parking lot and during movement," the report says.
It is noted that in the cars there are automated workplaces of operators and special communication equipment, the car is equipped with satellite navigation systems GLONASS and a Russian diesel engine with turbocharging power 215 hp with a power reserve of 1000 kilometers and a maximum speed of 120 km / h.
In addition, in the armored car there is a system of automatic control of air pressure in the tires, as well as preheater and automatic fire extinguishing system.