Colonel General Andrei Kartapolov, head of the operational department of the General Staff of the Armed Forces of the Russian Federation, said that on Thursday the planes
aviation
groups in Syria struck a bridge over the Syrian Euphrates River, blocking the supply of parts of ISIS terrorists from Iraq.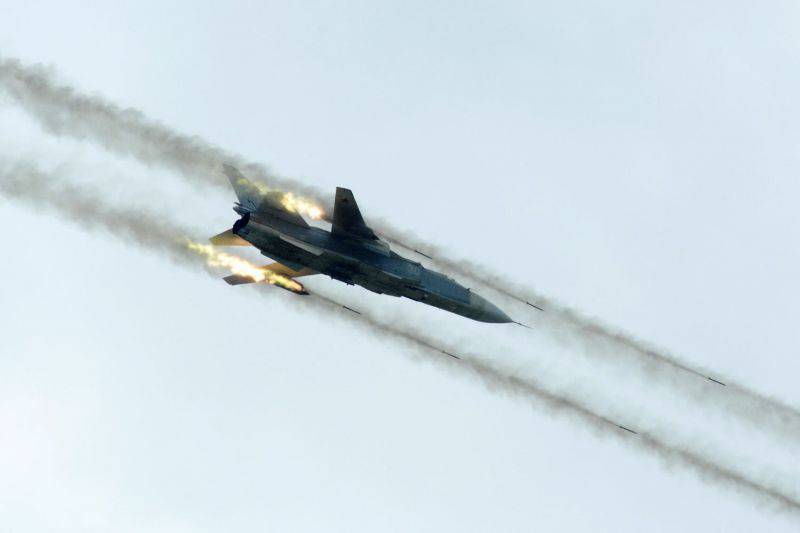 "The key object of the logistics chain was the bridge across the Euphrates River in the Deir Ez-Zor area. Today, Russian pilots on the object were hit with a pinpoint, as a result of which the bridge became unsuitable for further use by terrorists for their own purposes, "Kartapolov quotes RIA journalists at a briefing
"News"
.
According to him, this route is the delivery of ammunition,
weapons
and materiel by ISIS factions from Iraq was detected using UAVs.
"I want to emphasize that the blow was dealt precisely in the area which, according to our American partners, is under the complete control of the IS formations," Cartapolov stressed.
According to the head of the main department, with the help of this strike, Syrian units that have been surrounded for more than a year in the Deir-Ez-Zor area launched an offensive and were able to repel one of the strongholds of the militants.
In addition, according to Colonel-General Andrei Kartapolov, Syrian government forces managed to liberate Mahat's large railway junction in the central part of the country.
"The units of the government forces drove the militants out of the large Mahat railway junction, freed Sneisel and reached the outskirts of Sem Ali," he quotes during a press conference.
Government soldiers were able to capture and hold the southern outskirts of Tayr-Ma'al, blocking troops in Dar-El-Kebir and continue to identify and destroy enemy firing points.