Necessary author's preface. In general, it was planned as a kind of interview, but, processing the recording of our conversation, I decided to do it as a monologue of the narrator. It turns out more understandable and accessible. Moreover, unlike many representatives of the younger generation, my interlocutor is really burdened by intelligence and patriotism.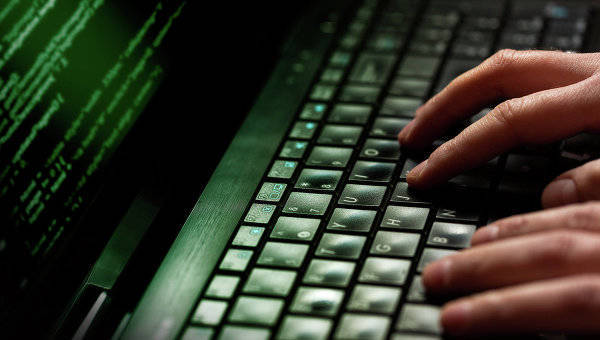 So it turned out that I work as a system administrator in one military unit. The part is not combat, but on the contrary, technical. Engaged in the repair and maintenance of equipment that comes from the entire HVAC. In short, a medium-sized rembase.
I got there quite a patronized, one might say. Yes, I love computers and I think at a decent level. Even studying for a programmer. In absentia. It would be possible and in person, but the point? He gave the debt to the Motherland, because the first attempt to get a higher education was successfully failed by me because of my own carelessness and the desire to get rich, which led me for a year under Kandalaksha. I don't know what, if necessary, an anti-tanker will turn out of me, but I still tremble from the photo of Metis on the Internet.
We were also taught to use the "cornet", but in theory. But the "Metis", to which the brigade of rockets just shaft, and dragged them from the heart, and shoot.
Dembelnuvshis felt the new horizons of being. Re-entered the university, and of course, began to look for where to put yourself in terms of earnings. By specialty, of course. You know how it is with this, settled in two offices at once, where there was no need to sit from call to call. Naturally, the "gray scheme". But it suits me, the counter is ticking, and my name is when it caught fire.
And it would be nothing, but in my house and in the same staircase with me there is one major who serves in this unit and whom I foolishly reanimated the comp.
So I received an invitation to work for the benefit of our army.
On the one hand, the work is official, experience, such as even a public service. Well, I do not have a bright prejudice against our sun. And I agreed. True, I'm not a system administrator. There is no such unit in the staff list. I am a mechanic in part time BOD. BOD is not a ship, of course, but a bath and laundry complex. And I'm his locksmith and mechanic for a year and a half. Although during this time I was not honored to look at it. There is no need.
In general, they took me as a person who understands computers and other things with the wording "we need a competent fighter for electronic trading, well, in general, everything is in order." I'll start with the second part. With tidying up everything.
It turned out that there is nothing to put in order. Not in the sense that everything is fine, but in the fact that there is nothing in the unit. That is, computers are, but they are not on the balance sheet. Not provided. As well as printers. And in which case (and the case came on the third week of my work) it is not possible to buy any parts.
I found out that the commander had provided the accounting department with computers in a very simple way. He wrote out bonuses to employees who purchased equipment on them and then wrote him official memos or reports (depending on who was a military man or a civilian) with a request to allow them to work for the good of the part on a personal computer. And so they work. What software is on them, I think, it is not worth explaining. If something unplanned happens, like a deceased video card from a GlavBukh, then it is unrealistic to buy another in return. No articles, no money. Who helps out? That's right, zampotyl. And the dumper in the repair base is correct. That is, able to give birth to vidyuhi within a couple of hours.
Although this summer was a light shock. Already allocated 120 thousands for the purchase of licensed software. Strange, there are no computers, but they give money for software. Well, we are a little weighed, and the grid was also patched up.
In general, in a year and a half, the work was somehow improved. That is, I am not ashamed of getting a salary of seven and a half thousand for me. Considering that I come half a day once a week for prevention, so listen to the complaints, and when something is broken or not there is poked with a finger. Well, give bonuses. The prize is generally such a thing, tangible.
So I do not seem to strain really, but the work is being done. At least, the accounting goes automatically, reports are formed, the authorities are happy. Only the sword of Damocles still hangs, if something suddenly covers. Then yes, alarm, alarm, throwing.
And in August, I decided to jerk to the south. With a good company, and even with a girl. So to say, to consolidate dating. And on the fourth day, as soon as everything entered the proper course, it "flew in". A call from the authorities, and the chief accountant did not call, as usual, but the comrade lieutenant colonel himself. Like where you are, you are not just needed, but urgently needed. My attempts to jump off, they say, in the south, four hundred kilometers, maybe upon arrival, did not yield any result. The car is leaving for you, tell me just where to drive. Otherwise, the khan will come to all of us here, let's go to the execution, at best.
Shuddering from the prospect of driving 400 km on an UAZ and being shot at best, I began to prepare for departure. True, the arrival not of a soldier on the "goat", but of two Komendachi on the "Focus" with flashing lights somewhat pleased, but at the same time raised the level of my importance in the company to the skies. So he did not rise above average. Yes, they talked about what was not very hot, apparently, otherwise they would send a helicopter. But thanks to that.
All attempts to find out what happened there in ambala carrying me, gave nothing. "Yes, you have a bum there," one remarked gloomily. "True, not only you." Very impressive start.
Bursting into my own accounting, I saw a picture that could shake the hair of any admin to the very roots. Nothing worked. Honestly, I wanted to ask in Watson's voice: "But damn it, Holmes, HOW?", And then cry.
It turned out that on the second day, as I left, the newest antivirus was delivered. Recommended, if I may say so, by the Ministry of Defense. That is mandatory to use. Since I was not in the city, the commander, as usual, entrusted this to the imperial commander. And he, without thinking for a long time, shook himself in the hospital, to a friend, and he, out of the kindness of his heart, gave him a disease soldier. Who seems to be thinking in computers. The soldier antivirus installed, according to the instructions, everything is fine. But then Doctor Web asked him if it was necessary to change all the settings as it should be? And he, without thinking, answered in the affirmative. And launched a full scan.
In general, this doctor cut out everything he considered necessary. And he considered everything harmful, except for the licensed "Windows". The finish. Then there were three weeks of shock labor, under the watchful eye of a fairly relaxed warehouse and accounting. Which was not very pleasant to manually write out all movements. And we moved a lot, because it was through our repair base that the surrounding parts were supplied with oil, filters and other trifles.
After restoring everything, I thought that you can relax. It was not there. Then a nightmare began in the form of a series of inspections by a commission to oversee the preservation of state secrets. It is clear that the secret must be kept, especially the state one. And now I will tell, in fact, why I started all this story.
This year Shoygu's order to maximize the protection of information systems came to all parts. Apparently, they could not agree with Medvedev, and the spit was really found on a stone. Medvedev issued a decree (or whatever else) on the conduct of all public procurement through bidding on electronic platforms. And about electronic payments for these purchases. And we are just public procurement warehouses and stuff. And here begins.
It turns out that we should participate in all electronic auctions, but with the observance of a proper level of secrecy. Namely:
1. Computers from which they enter the bidding sites should be as closed as possible from outsiders. Well, it's simple, even though there is a time hiding behind an armored door, there will be no problems in any military unit.
2. This notorious "Doctor Web" should be installed on the computer. Which "Doctor" is purely nominally, it is great to cross over. And he has his own updates, and he sends the reports to the wrong place. Where to send. Okay, this question seems to be closed. Only now we still need to put all programs only licensed. Also experienced.
3. The provider must also not be anyhow. And what should be. Whether the military, I do not know. But the situation is funny - it is impossible to connect to the usual ones, and to what can or should be, nobody knows.
4. Subscriber station with data encryption system. This is understandable, it is logical.
5. Responsible for bidding. A person who has access to an electronic platform through a secret computer.
Actually we will execute point 1 and point 2 is really executed. And the rest ... dreams.
1. No computers. That is, they are, but they are not. Well, one for the part where they are engaged in procurement, it is not difficult to allocate / buy. Moreover, not all units in our troops are purchased at these auctions.
3. Provider ... Rumor has it that it seems that military communication should be involved, but this is rumor. In reality, never faced them. But how then to do this work, how to buy something, if you have sex for connecting to a civilian provider, the commander, and there is no other?
4. There is still a moment. The HGT service (state secret storage, if for short) should give us permission for the equipment of the subscriber station. And on the basis of this permit, they must allocate money for the purchase of equipment. But permission is not given, because there is no domain yet on which this item should be implemented. No permission, no money, all in a circle.
5. I'm not the only one, I know for sure. Get a job at the Ministry of Defense, and yes even in my specialty ... I don't know where else, maybe in Moscow, otherwise, but we do. The hospital is well settled, they have as a call - so new free looking at the computers. But there is little sense, because every six months they change, and even more often. I know all of my own, you can even predict who will knock and when.
Why did I start telling all this? To be honest, I like it in my part. And then I would like to work, only with a normal design and other pleasures. Do not fitter in the bath. And so that the salary was ... worthy. Because, even adjusting the computers of our accounting, pumping them out after the next "Maksik, something happened to me," there is a feeling that you are doing a useful job. An order of magnitude higher than one fund in which I also work. They pay more money there, but people do not understand what. Pleasure zero. And in part it is another matter. It is clear that the army without marasmus that sex without orgasm, but not to the same extent?
I would very much like to have all this adjusted. For all, only it will be better.