Speaking at the Valdai forum (discussion club), Vladimir Putin once again reminded that Russia's actions in Syria are completely legitimate, as Moscow was asked to provide assistance in the fight against terrorism by the official authorities of this state. According to Vladimir Putin, in the Middle East, including Syria, there is a whole tangle of all kinds of terrorist groups that fight for spheres of influence, for sources of income, but not for ideology and certainly not for peace in Syria.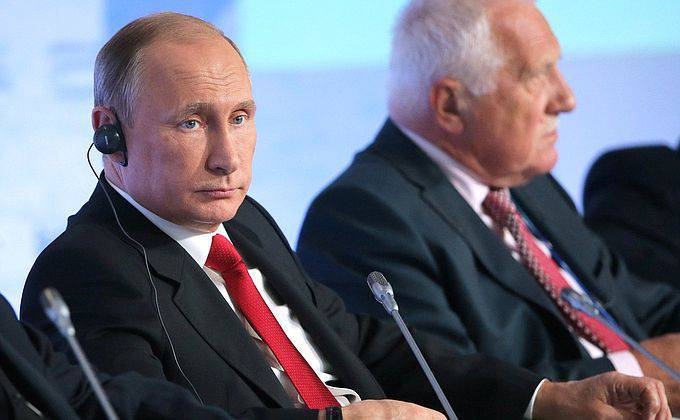 Vladimir Putin quotes
RIA News
:
Some countries are playing a double game, fighting terrorism, and at the same time, placing the pieces on the board solely in their own interests.
At the same time, the Russian president added that it was the attempts of "certain countries" to influence the situation in the Middle East, arranging a series of coups there, leading to a significant increase in not only regional, but also global risks.
Vladimir Putin:
Attempts at a rough reorganization of the Middle East region were the match that led to an explosion and increased risks for the whole world.
Meanwhile, the US news agency
Bloomberg
spreads information that Vladimir Putin invited Bashar al-Assad to Moscow, ostensibly with the aim of the mood to hold early elections in Syria. In this case, "Bloomberg" refers to a certain Moscow high-ranking official, who said that Assad is ready to decide whether to go to the polls or not.