Despite the protests of both Russian and Bulgarian specialists, Sofia still signed an agreement with Warsaw on the repair of Russian-made MiG-29 aircraft on Thursday, reports
Look
with reference to the Ministry of Defense of Bulgaria.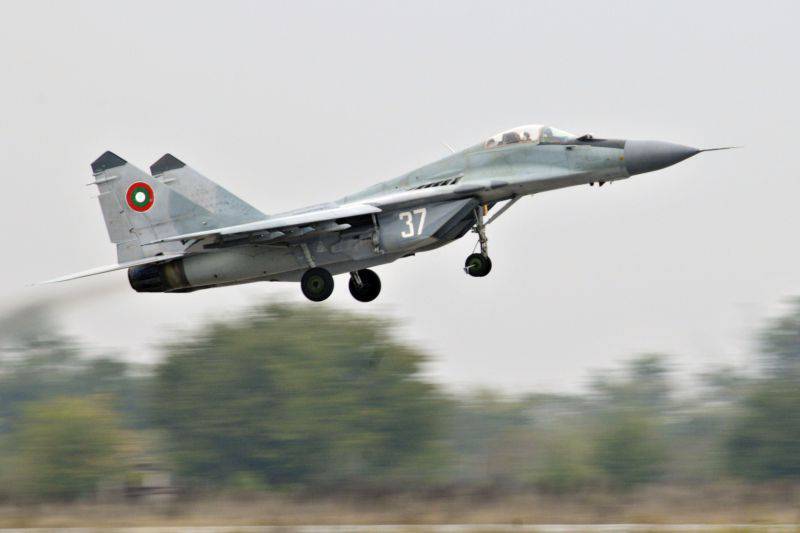 "Poland is the only country that has the ability to maintain and repair MiG-29 aircraft",
noted the press service of the Ministry.
"The agreement provides for the repair of six engines and the temporary (for two years) use of two Polish engines. The cost of repairing each of the engines will be 1,023 million euros, the Polish side assumes transportation costs, "the release says.
Earlier, the general director of the MiG company, Sergei Korotkov, said on this occasion: "If the Bulgarian side signs an agreement with Poland to repair RD-33 engines installed on MiGs, we will have no choice but to refuse to maintain and maintain the technical operation of the aircraft MiG-29 Bulgarian Air Force.
"We regret that such a decision is made on the basis of considerations of a purely political situation and, most likely, is the result of pressure from outside," said the general director.
The situation with the repair of machines is largely explained by the words of the Minister of Defense of Bulgaria, told by him in July:
"We will do everything possible to reduce our dependence on Russia. Bulgaria is the only member of NATO, which is 90% dependent on Russia. It worries me a lot. "
If you believe information from open sources, today the Bulgarian Air Force includes the 12 MiG-29 and two MiG-29UB.