More than 1000 sets of equipment "Warrior" of various modifications were received in the peacekeeping compound of the Central Military District in the Samara region, reports
RIA News
message of the district press service.
"In the peacekeeping compound of the Central Military District of the Samara Region, as part of the execution of the State Defense Order, combat equipment of the second generation" Warrior "arrived. In total, the peacekeepers received more than 1000 sets of four modifications: for commanders, machine-gunners, snipers and shooters, "the release says.
Currently, work on the equipment of the "soldier of the future" continues. The third generation of equipment with the working title "Warrior-2" should appear in the army after 2025.
Meanwhile, the company "Izhmash - Unmanned Systems" offered to include in the kit "Warrior" lightweight drone "Fly".
"We have developed an unmanned aerial vehicle type" Mukha "for individual use. He is able to fly a distance up to 5 kilometers within 40 – 45 minutes. The complex allows a fighter or a small unit to look around him for a distance of 4 – 5 kilometers. The drone is worn in a special piling that can be integrated into the "Warrior". We plan to complete state tests at the end of this - the beginning of next year, "- quotes
Look
Deputy Director of the company Evgenia Zaitsev.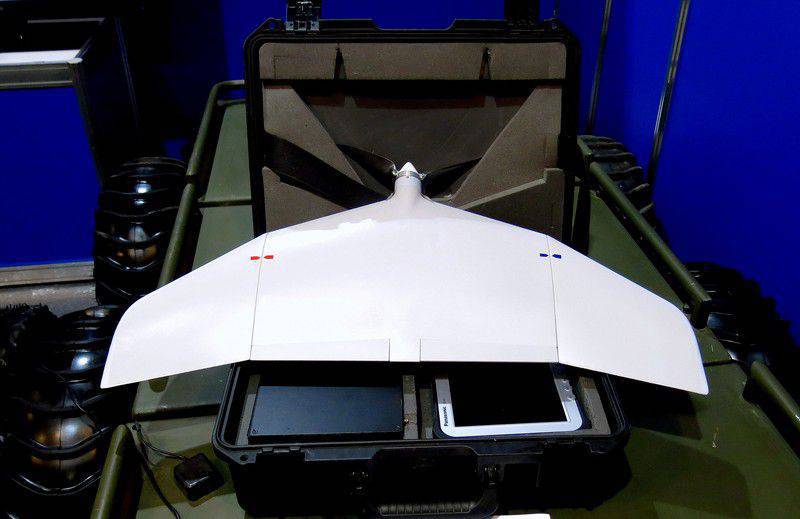 According to him, the training time for operating a drone is 15 min., Its weight is 1,5 kg, and the cost is no more than 250 thousand rubles.
"The complex is controlled using a tablet. We do not know any analogs of this device either in Russia or in the world, "added Zaitsev.