Large american
news
resource
BuzzFeed
issued material that aroused great interest in the first place in Ukraine. The material concerns the Prime Minister of Ukraine Arseniy Yatsenyuk and has a very loud (especially for the same Ukraine) title: "Washington man Yatsenyuk cannot stop a group of his corrupt buddies".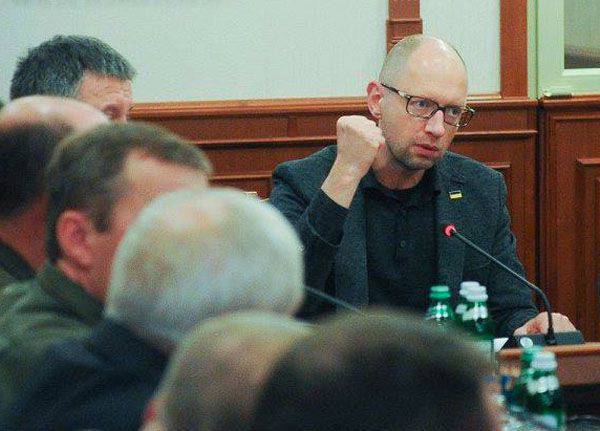 The material, authored by American journalist Max Seddon, says that now Swiss prosecutors are investigating one of the most high-profile recent corruption crimes in Ukraine, in which the ministers of the Yatsenyuk Cabinet are indicated as the main figures.
Max Seddon writes that the reforms, which were announced loudly by the head of the Ukrainian government, "are extremely sluggish." In addition, it is mentioned that Yatsenyuk does not conduct any real fight against corruption at all. And, according to an American journalist, this caused the appearance of a kind of cracks between official Kiev and partners from the United States and the European Union. Seddon mentions the rating of the party Yatsenyuk: 3%.
From the material:
(...) Immediately, several Western diplomats expressed serious doubts that Yatsenyuk and Poroshenko would find the means and, most importantly, the political will to cut that corrupt Gordian knot that was knit in Ukraine for the last two decades.
Seddon writes a lot about what Yatsenyuk speaks in English, trying to show his pro-Western focus, but the American journalist's knowledge of Arseny Yatsenyuk's English, as the American journalist writes, is not yet positively reflected.