Among other samples of small
weapons
At the Moscow International Exhibition of State Security Aids, a silent large-caliber rifle, the VKS, is known,
Messenger of Mordovia
.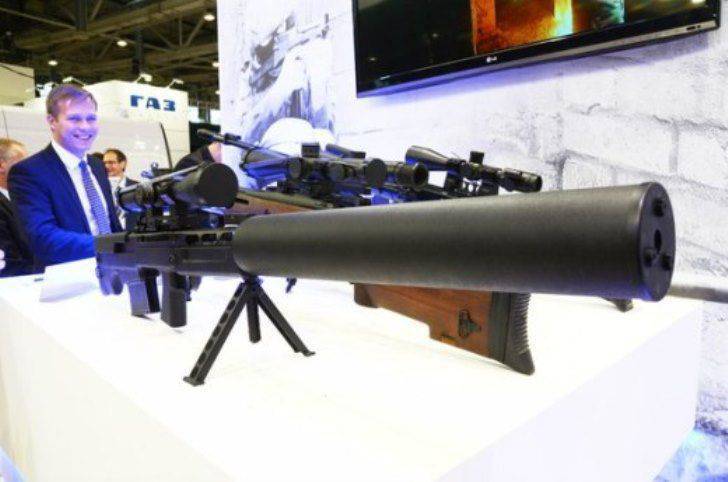 The rifle was developed at TsKIB SOO (a branch of GUP KBP) by designer Vladimir Zlobin.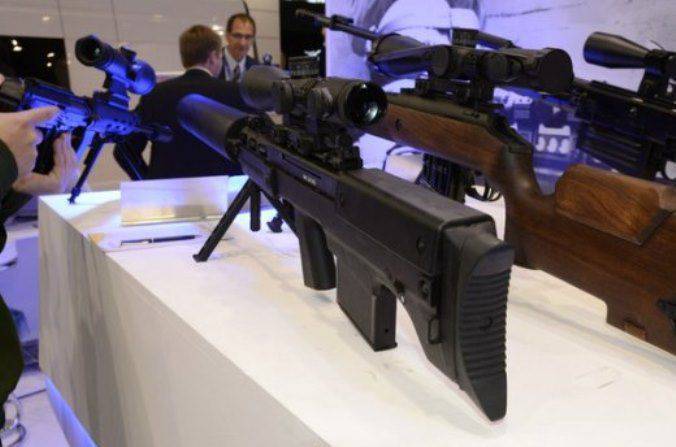 "With the help of this rifle you can defeat various nomenclature targets at a distance of 600 m. Large caliber provides a high striking effect. In particular, the weapon, as they say, is too tough and the enemy is equipped with heavy personal armor protection, "the developers said.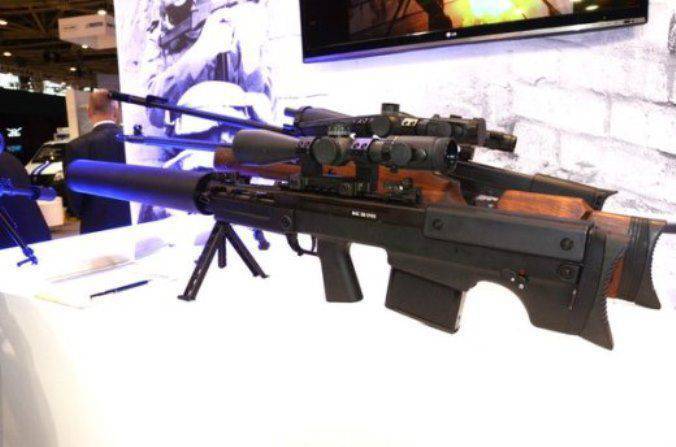 The shot is silent and flameless. This is achieved through the use of a muffler of the original design.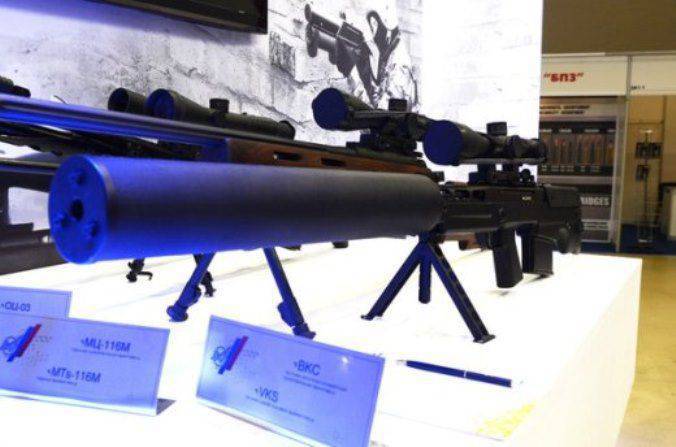 According to the developers, the rifle "uses a special cartridge 12,7x55 mm of the SC-130 series of increased accuracy with a single-element bronze bullet, which provides a high penetration ability."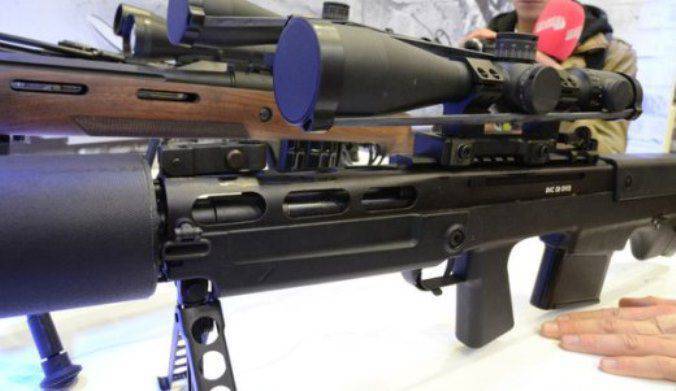 The compactness of the weapon is achieved through the use of the bullpup scheme.
Reloading - manual, food - from the magazine on 5 cartridges.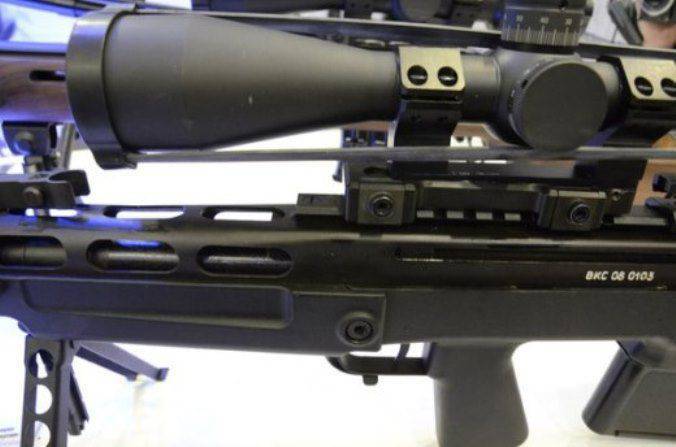 "The rifle is equipped with a dioptric-type mechanical sight and a universal strap for mounting various sighting devices. Has a height-adjustable bipod, butt pad and butt pad. "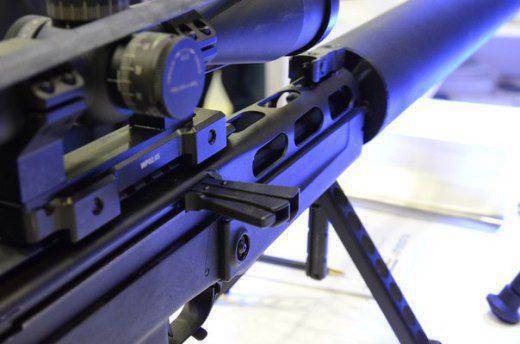 The weight of the rifle with a silencer and magazine is 6,5 kg (without cartridges and optics).