Today, the All-Russian Center for the Study of Public Opinion has published on its website the latest data from Vladimir Putin's rating. It is reported that the survey was conducted on October 17-18 and reached an audience of 1600 people in the 46 regions of the Russian Federation. The results showed that the rating of the President of the Russian Federation broke all previous records and reached the 89,9% mark with the indicated error of the statistical calculations up to 3,5%.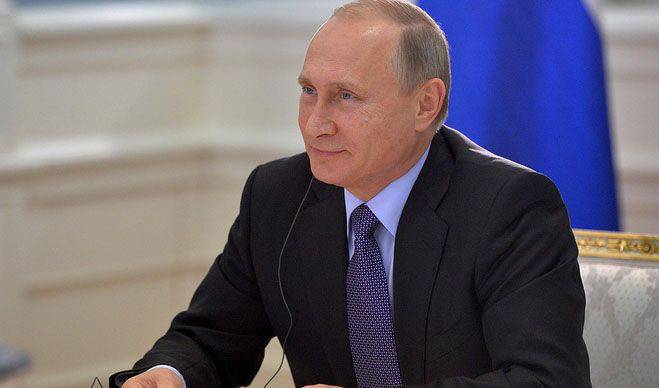 The previous record of Vladimir Putin's rating was recorded by VTsIOM in June of the current year, when the rating bar rose to the 89,1% mark. The values ​​close to this indicator were recorded in the spring and autumn of last year. So, in May, 2014 of the year, Vladimir Putin's rating reached the value of 86,2%, and in October - 88,9%.
VCIOM
provides a list of data on changes in the rating of Vladimir Putin over the past three years. The lowest value corresponded to January 2012 (pre-election period) and was about 58,8%.
For comparison, it is worth presenting the rating of the President of the United States, which is marked by the American statistical evaluation services - 45%. So many American citizens approve of the activities of their president today. Angela Merkel's rating in Germany is 63%. The rating of "Russia's best friend" - Petro Poroshenko - in Ukraine does not exceed 14%.