An unexpected statement to the Russian Federation was made by the Prime Minister of Montenegro, Milo Djukanovic. According to him, it was Moscow that had a hand in the mass protests of the Montenegrin opposition. Djukanovic is trying to explain his words by saying that in this way Russia is trying to "restrain the desire of Montenegro to become part of NATO."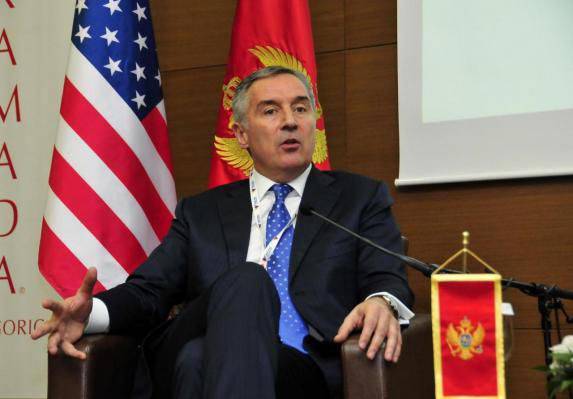 In an interview with local TV channels, the head of the Montenegrin Cabinet declared (translation
RIA News
):
There are no more doubts after two reports by the Russian Ministry of Foreign Affairs (which reports we are talking about - Djukanovic did not say - the VO comment) that Russian policy is on the side of the organizers of the protests. Stopping the NATO enlargement process in the Balkans is the official goal of Russian state policy, and therefore we must now directly conclude that the organizers of the protests in Montenegro have very strong strongholds in certain political centers, in certain economic and security centers and in other centers outside Montenegro .
Recall that in Podgorica (the capital of Montenegro) and some other cities of the country, mass protests are held for about a month, during which local residents demand economic changes from Djukanovic and his Cabinet. Now Djukanovic, who, apparently, is unable to take any economic actions, decided to follow a simple path: he broke up the rally in Podgorica, accusing Russia of organizing protests. To accuse of provocations of the main ideologues of the "Maidan" - the USA - Djukanovic did not dare ...