White House spokesman Eric Schulz said during a press conference that the visit of Syrian President Bashar Assad to Moscow for talks with Vladimir Putin does not contribute to resolving the conflict in Syria.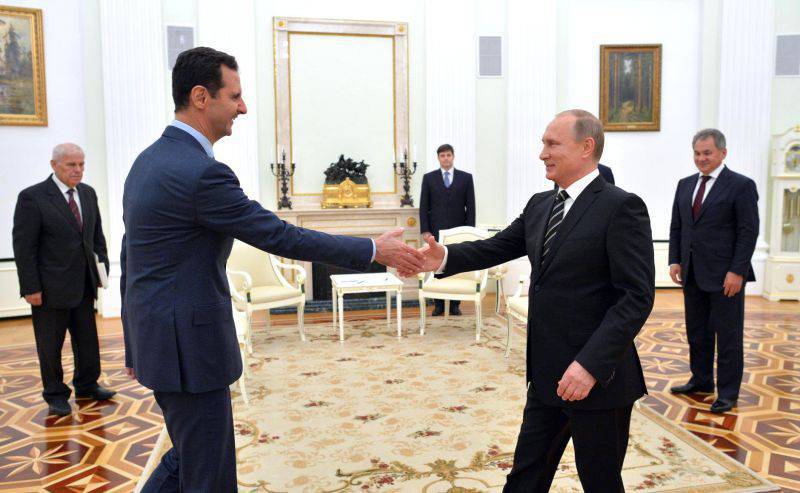 "We are considering the formal reception of Asad, who used a chemical
weapon
against their own people, as a contradiction of the stated goal of the Russians - a political settlement, "quotes the words of Shultz RIA
"News"
.
A spokesman for the Russian president, Dmitry Peskov, said that the conflict in Syria can only be resolved through a political settlement involving all political, religious and ethnic forces.
"I would like to recall the emphasis Putin made on the fact that, of course, the final word in the context of this political settlement should still be on the people of Syria and should not be imposed from the outside," he stressed.