The Kurdish militia launched a large-scale attack on the position of the militants of the so-called "Islamic State". The main goal of the upcoming Kurdish units is to cut the existing communication between the militant groups in the provinces of Rakka and Aleppo. This is reported by the TV channel
LifeNews
.
According to some reports, Kurdish militias intend to coordinate their actions with the coalition led by the Americans. It should be noted that all the latest cases of this kind of coordination most often led to certain oddities. In particular, the advancing Kurdish units were either thrown back by the Ishilians themselves or the Kurds from the air were covered by Turkish strikes
aviation
, after which ISIS fighters took control of the new territories of Syria.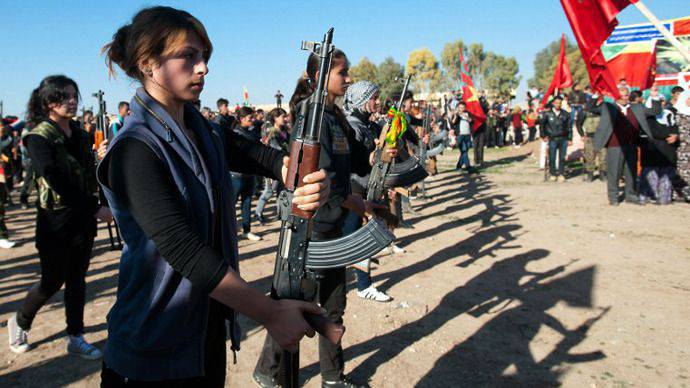 Syrian Kurds meanwhile continue to organize the recruitment of the militia. Active recruitment is conducted in the cities of Kamyshly, Almuda and Al-Malkiya.
On the eve of the Kurds announced the proclamation of a new province, adjacent to the Turkish border. According to the correspondent
"Vesti"
, it will include the city of Tel Abbyad, which had previously been beaten off by terrorist groups. At the same time, in Ankara, considering the Kurdish units themselves as "terrorist structures", express concern about the Kurdish activization along the Turkish borders.