The representatives of China are negotiating with the Central Clinical Hospital on hydrofoil them. Alekseeva on the acquisition for the PLA of developed A-050 ekranoplans, reports
Look
with reference to Defense World.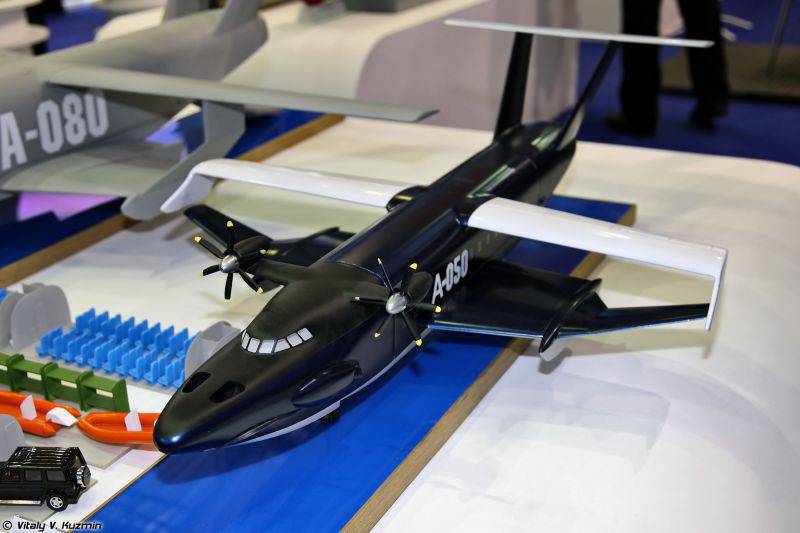 In late September, the newspaper reported on the completion of the design of a promising sea-winged wig.
According to the publication, "A-050 ground effect vehicle will have a take-off weight of 54 tons, and is designed to carry 9 tons of cargo or 100 passengers to a distance of up to 5 thousand km with a cruising speed of 350 – 450 kilometers per hour." Supposedly, on the ekranoplan "the P-195 starting engines will be installed, as on the Su-25 attack aircraft, and the TV7-117СМ marching engines, as on the Il-114 aircraft."
The newspaper reminds that at the end of July it became known about the decision taken in the Russian government to resume the production of ekranoplans "as attack missile systems with cruise missiles after 2020 of the year."