The head of the Security Service of Ukraine, Vasily Gritsak, announced the discovery of a criminal case opened following the explosion at the headquarters of the Security Service in Odessa, the newspaper said
Look
with reference to the post office.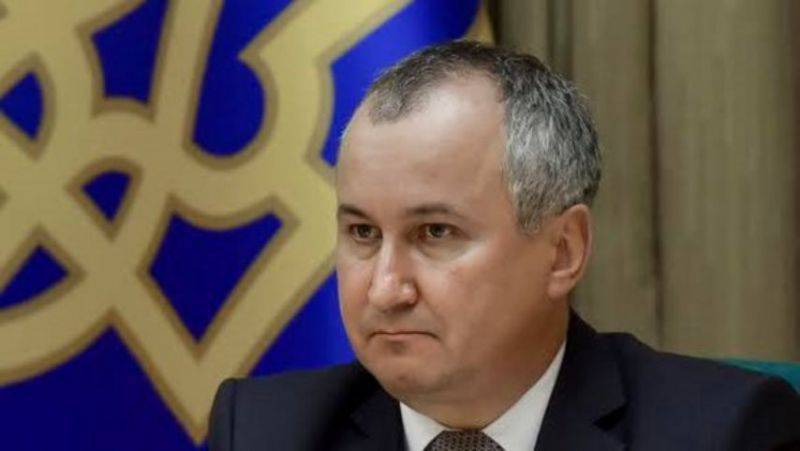 "The responsibility for the explosion took over the so-called" Odessa underground ", which posted a video from the territory of Crimea on the Internet," the release says.
"We perceived it as a challenge and made every effort to solve the case. Today I can report - the crime is solved in a short time. Three executors were detained, a 22 search was conducted. We also have information about customers who sent instructions on the territory of Russia and Crimea to the criminal group, they will sooner or later also be brought to justice. "
, - quotes the press service of the head of the SBU.
"The sabotage and reconnaissance group uncovered and deactivated by the SBU, managed by the Russian special services, is also suspected of involvement in a number of explosions of the administrative buildings and offices of public structures in the Odessa and Nikolaev regions," the agency's website says.
"October 19 detained three residents of Odessa, all of them are activists of local pro-Russian public organizations, knew the conspiracy, had call signs, used modern computer technology," - said the press service.
According to security officials, "the crime scenario was developed on the territory of Russia, and the person who laid the explosives underwent special sabotage training at a military center in Russia."
"The attackers equipped an underground laboratory for the manufacture of improvised radio-controlled explosive devices in one of Odessa's ten-floor buildings. Given the real danger to the lives of the residents of the house, they were evacuated for the duration of the special operation, "the department said.
During the searches, according to the information, "the material evidence of the unlawful activities of the detainees, the firearms
weapon
, ammunition, in particular, elements of a homemade bomb, similar to the one that was laid under the building of the SBU, also seized a large amount of separatist symbols, anti-Ukrainian materials. "
"I appeal to the older generation, to the youth - if you notice in crowded places, on the streets, in transport, suspicious behavior of people, suspicious objects, be sure to inform us on the" hot line "of the Security Service! We will immediately respond, check your information, "said Gritsak.
The newspaper reminds that the explosion outside the building of the Security Service of Ukraine in Odessa thundered 27 September.