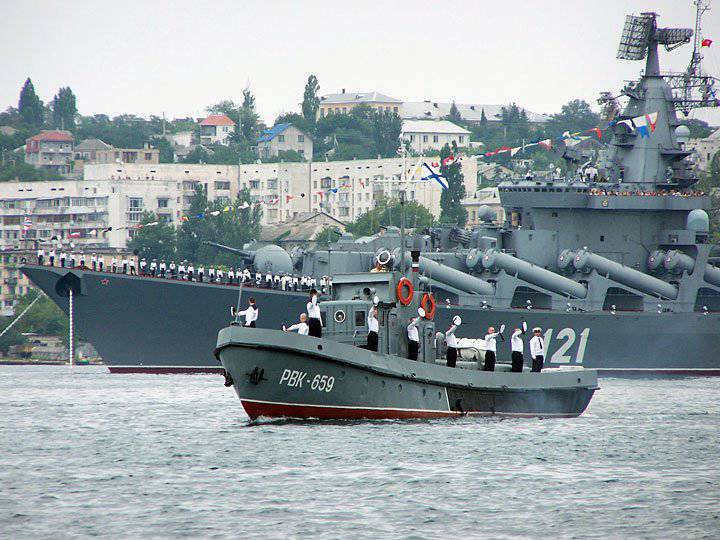 According to the Central Naval Portal. A group of officers of the Military Inspectorate of the Ministry of Defense of the Russian Federation, headed by the head of the Military Inspectorate of the Ministry of Defense of the Russian Federation - chief military inspector, Lieutenant General Gennady Borisov, began work on the Black Sea on September 28 in accordance with the plan
navy
. The Black Sea Fleet did not pass an inspection by the Ministry of Defense inspection - it was rated 2 points. The Central Naval Portal became aware of this from sources in the Russian Defense Ministry.
The main task of the planned inspection was to clarify the actual level of operational and combat training, the maintenance of weapons, military and special equipment, law enforcement and military discipline, the quality of material and technical support of personnel, as well as compliance with fire safety regulations in the units and military units fleet.
The work of the inspection began with an inspection of the military administration of the Black Sea Fleet in various areas of the headquarters activities. Traditionally, the head of the inspectorate and inspecting officers carried out a drill review of military personnel of all categories of fleet headquarters and its units, interviewed military personnel for knowledge of their functional duties, general military statutes, accepted tests for operational art and special training. Later, an examination of the level of physical fitness. It was planned to check the organization of the quality of the planning of vocational training of staff officers and fleet management officers.
Inspectorates were subjected not only to the OVU, but also the formations and ships of the fleet. In particular, the officers of the inspection team carefully checked the Novorossiysk naval base. The exits of the base ships took place in the sea, artillery, rocket and torpedo firing were carried out, and exercises to combat the danger of mines were monitored. Despite the positive results shown in the performance of combat exercises at sea, in general, of the three compounds tested by the NSBM, two received unsatisfactory marks.
The military inspectorate of the Defense Ministry worked in the formations, units and ships of the Black Sea Fleet until the end of October. According to the results of the inspection, a general unsatisfactory assessment was made - the combat readiness level of the fleet forces was recognized as insufficient. In February 2012 of the year, a group of inspectors from Moscow will again arrive at the fleet in order to verify the elimination of the revealed comments. Will any measures be taken to strengthen the staff of the fleet command, units and ships? The authorities, in particular the press service of the Black Sea Fleet, declined to comment.