The network vigorously discusses the interview with Vladimir Pozner, which he gave to the journalists of the Lenta.ru portal before holding his creative evening in the Moscow House of Music (the creative evening was held on October 18). The most lively discussion caused Posner's answer to the question of whether Russia has become his motherland for him.
Vladimir Pozner (quote
Lenta.ru
):
Not. The country can not become a homeland, if you have already arrived almost adults. I went 19-th year, I did not know the Russian language.
Further, Posner tried to smooth over his categorical answer with respect to Russia, adding that the country to which he had arrived seemed to become a home. However, answering the following question about where Pozner's homeland is, the TV host said that "somewhere between Paris and New York", and the house, as it turned out from his answer, he considers not Russia, but France.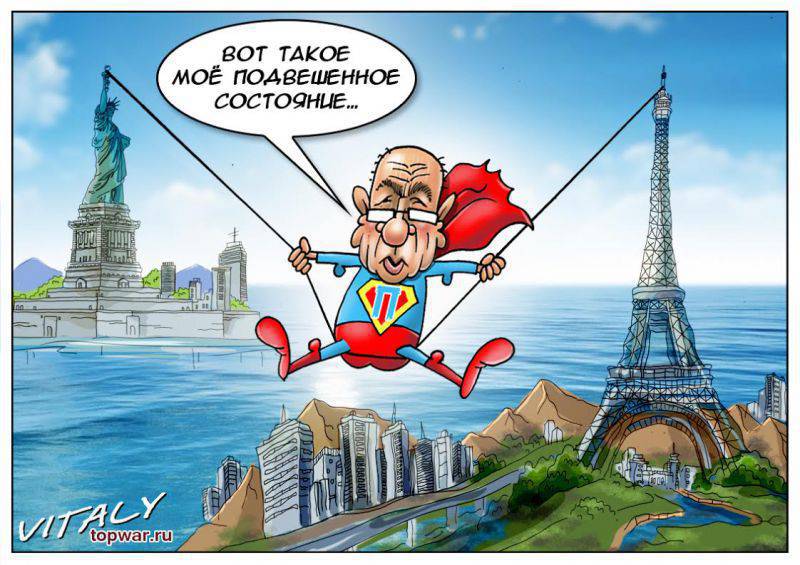 Posner:
(...) I'm just more comfortable in Paris. I feel more at home there. This is a million little things: how people walk, how they talk, how they smile. This is the atmosphere. This is when you immediately feel that it is yours. I can admire something in Russia, but I understand that this is not mine. Russian folk songs are very beautiful, but American ones are much closer to me. Because I grew up on them. They evoke a completely different response in my soul.
The interview taken from Vladimir Pozner provoked a strong reaction not only from ordinary Russians, but also from representatives of the authorities. Thus, State Duma Deputy Valery Trapeznikov noted that he was personally insulted by the answers of the "great journalist".
Speech by MP Trapeznikov (YouTube channel, the press service of the United Russia faction):
Trapezniki:
We all citizens of Russia, regardless of nationality, attitudes, social status, the main thing that unites us - it is love for our country, our great country. Thanks to this feeling, our people defeated enemies at all times, won victories and will win. (...)
I just want to ask: "Why are you suffering in Russia? Bring down, Mr. Posner, to your favorite France or America. But does something hold you strongly here? Restaurant "Geraldine" on Ostozhenka need to check: what kind of restaurant, what is there doing? Next - the School of television skills, under which the mayor's office took the land in the very center of Moscow, on Bolshaya Dmitrovka Street - what does he teach there? It is also not clear. I also did not forget your words on the air, where you called the Russian parliament "Gosudura" with a malicious smile, but then apologized, but also smiling. That is, you insulted 450 deputies elected by the people of Russia of all regions of our country. (...)

And in conclusion I want to say. Mr. Posner, you need to have time to buy tickets to America, before the administration (USA) closed the sky, as their colleagues in Ukraine closed the sky to Russian airlines. And then you will have to live and live out your life in your unloved country. That is why I advised you just in case to buy a cottage in Vorkuta or in Magadan.
In an interview, Vladimir Pozner gave comments on how citizens in Europe relate to the actions of Russia in Syria, and about his personal attitude to the operation. Here Posner wasn't as categorical to Russia as, for example, in the case of folk songs ... According to Posner, ISIS today is an enemy for Russia (and threatens Russia more than the United States), and if they manage to win a victory over the group, This will be an undoubted advantage for the Russian Federation.
Posner:
Imagine the French shocked
history
with execution
Charlie Hebdo
. They finally saw that there is a country that can give these scum in the eye. If we succeed in rejecting ISIS, this will be a tremendous plus for Russia from the point of view of the peoples. Hollande can say anything, but the attitude of the average Frenchman to Russia will be very positive.