Due to a shortage of funds, the American command has no real plans to replace earlier than 2030
tanks
Abrams, the Bradley BMP and Paladin self-propelled guns, writes James Hasick, an expert at the Brent Scowcroft Center for International Security, in an article for National Interest. His article cites
RIA News
.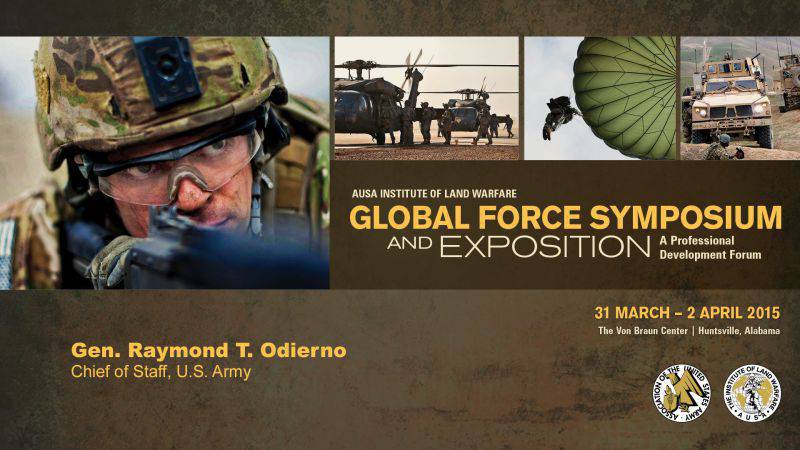 "Many years ago, we were limited by technology, today we are limited by the lack of money," Hasik quotes General Bassett, who buys ground weapons for the US Army.
The analyst points out that at the recent AUSA 2015 exhibition in the United States, "manufacturers presented cheaper, lighter vehicles" that "do not have the necessary protection against landmines and do not have adequate maneuverability". He also notes that the Americans still "do not have a light high-precision
weapons
».
"The military is interested in compensating for the lack of firepower not only with missiles, but also at the expense of light tanks, like M8 Buford, which was also presented at the exhibition," the author writes. "The tank was ordered by the army back in the middle of 90's to replace the M551 Sheridan model, but by the year of 1996, when the program was discontinued, the manufacturer managed to collect only six copies."
The army leadership at the exhibition noted that the armed forces "have to deal with the creation of interference, cyber attacks and high-precision enemy missiles - threats that were not considered in the 2008 year." However, according to the expert, the generals should pay attention "not only to the innovativeness of the producers' ideas, but also to their feasibility, because when you have no money, you have to think."