A large number of foreign mercenaries are now arriving in the Syrian province of Idlib and are replenishing the heavily thinned out recently gangs, reports
RIA News
message of the Ministry of Defense of the Russian Federation.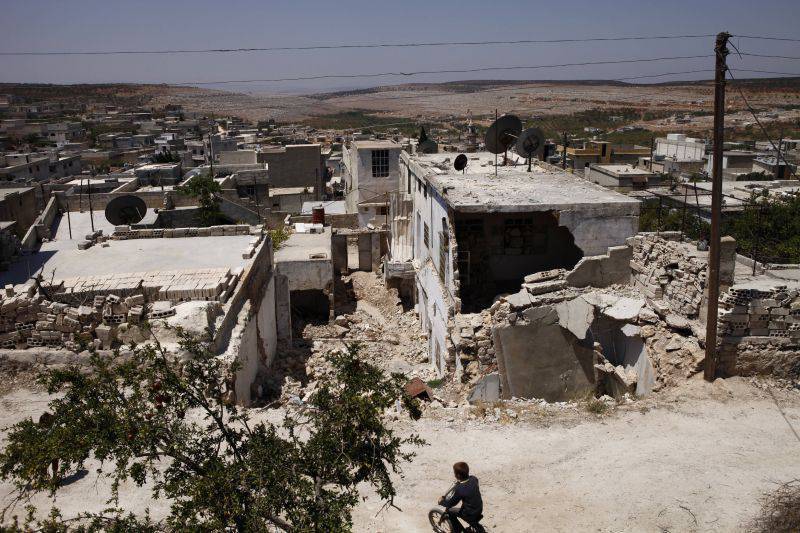 "The leaders of the gangs are working to compensate for the losses sustained in the battles with the Syrian troops and as a result of the desertion of the militants. According to Syrian intelligence, a large number of foreign mercenaries are arriving in the province of Idlib, "the release said.
As previously reported, the Syrian government army thanks to the support of the Russian
aviation
went on the offensive in many sectors of the front. The active phase of the offensive is currently underway.
Reports about an impending attack on the Islamists also come from Iraq. In particular, this was stated by Iraqi Kurds.
One of the commanders of the Shangal squad named Lukman said that "at least 6 thousands of Yezidi fighters are ready to join the battle for the liberation of Sinjar, and they will be supported by the Kurdish Peshmerga".
Help RIA "
News
":
"Yezidis are a Kurdish ethno-confessional group living in northern Iraq and in European countries. According to various sources, there are from 1 to 2 million Yezidis in the world. Militants of the IG consider representatives of the denomination "infidels." The city of Sinjar is known as one of the Yezidi residence centers in Iraq and was captured by the Islamic State in August 2014 year. "