The memorandum on the safety of flights in the skies over Syria, signed on Tuesday by Russia and the United States, regulates the actions of all airplanes and UAVs there, reports
RIA News
Post Deputy Defense Minister Anatoly Antonov.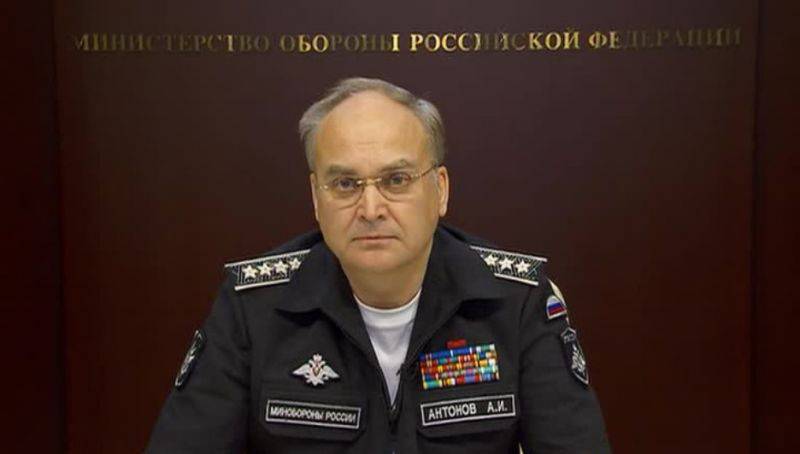 "We consider it a positive step to sign a memorandum of understanding between the Russian Ministry of Defense and the US Department of Defense on preventing incidents and ensuring flight safety
aviation
during the operation in the Syrian Arab Republic, "said Antonov.
According to him, "the document is of great practical importance, since it regulates the actions of manned and unmanned aerial vehicles in the airspace over Syria."
"The memorandum contains a set of rules and restrictions designed to prevent incidents between Russian and US aviation," the deputy minister added.
The Pentagon is also satisfied with the joint work done on the preparation and approval of a single document. They said that the parties were still able to agree on the establishment of a channel of communication in case of emergency.
"In the case of a downed pilot or an aircraft in an emergency, both parties must communicate with each other via the newly established channel. Further actions will be determined during the incident, "said the representative of the military department, Michel Baldans.
Another representative of the Pentagon, Peter Cook, said at a briefing on the agreement reached on the "safe distance between the aircraft." True, he could not bring any exact data, and only suggested that these distances "should not be so close."
Cook explained that the Russians were not allowed to disclose the contents of the memorandum to the general public. "(Russia) a corresponding request was made, I don't know what the reasons are for this," he said.
Less than others were happy about the signing of the document in the State Department. "The signing of the memorandum, although important to ensure the safety of air operations, does not change our position and does not remove our fears," said a spokesman for the agency, John Kirby.
"The United States wants the military support of the Assad regime to cease," he explained.
"The memorandum is not a breakthrough in the political transition in Syria, ... nothing has changed in our position that there is no military solution to the civil war in Syria," said Kirby.