American officials from the Obama administration continued to exert pressure on the Iraqi authorities. A few days ago it was announced that Iraq should be grateful for the help to Washington, and it "for some reason" is on the path of rapprochement with Moscow. Now the American tantrum continued. Representatives of the Pentagon joined the case.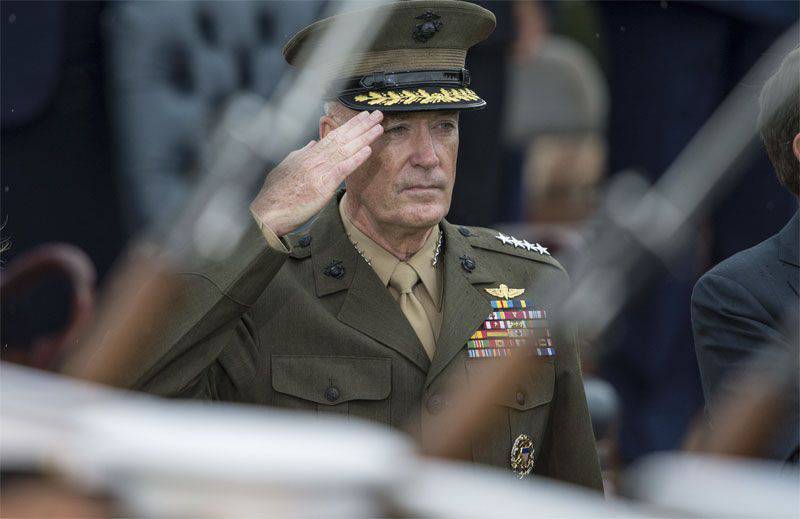 The head of the Committee of the Chiefs of Staff of the US Armed Forces, Joseph Dunford, stated that "the United States will not be able to provide Iraq with the necessary assistance if there are Russian military personnel on the territory of the country." These words Dunford expressed during his unannounced visit to Baghdad. Dunford said that Iraq only in military assistance with the United States can conduct effective efforts to eliminate the militants of the so-called "Islamic State."
It's strange why Mr. Dunford didn't say anything about why, with such large-scale coalition assistance led by the USA, Iraq, the number of militants in this long-suffering state continued to grow for a long time, as did the territories controlled by ISIL continue to expand? ..
Following a meeting with Iraqi Prime Minister Haider al-Abadi, an American military official said that al-Abadi allegedly assured him of his desire to continue to rely on the United States in countering the so-called Islamic State. US media quotes Dunford:
The prime minister assured me that his country was not looking and was not seeking military support from Russia.