Israeli information portal
"Cursor"
reports that during the meeting, Saudi Foreign Minister Al-Jubeira with his colleague from Germany, Steinmeier, was the first to accuse the Iranian leadership of "occupying the Arab territory of Syria." According to the head of Saudi diplomacy, official Tehran "is obliged to withdraw its troops from the territory of Syria and also to withdraw Shiite militants."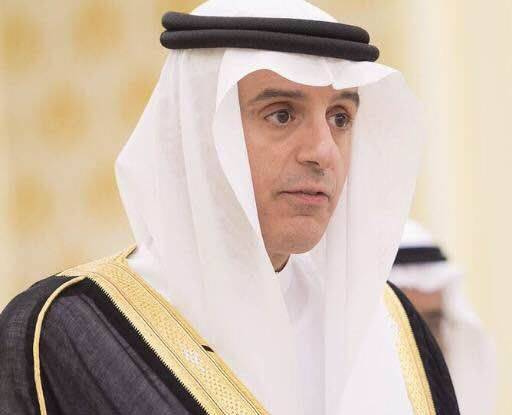 Meanwhile, materials appeared in the Iranian media, the authors of which claim that during the visits of Saudi officials to Russia, they offered Moscow a "bribe" in the amount of 300 billion dollars for Moscow to refuse support for Bashar al-Assad in Syria. Iranian media reported that the Saudi prince allegedly personally spoke on this subject with Russian President Vladimir Putin.
A spokesman for the Russian president, Dmitry Peskov, commented on the statements of the Iranian media, stating the following (quote
LifeNews
):
This is not true. This is a newspaper duck.
The same Iranian media (in particular, the news agency
FARSNews
) write that across the Turkish border in connection with the attacks
aviation
The Russian Air Force and the offensive of the Syrian government army increased the flow of militants fleeing from the front. Iranian
news
The agency reports that Turkish authorities are conducting secret negotiations with militant leaders so that militants return to Syria and continue fighting on the side of the Jebhat al-Nusra group, which, according to Tehran, is also actively supported by Saudi Arabia. Official Ankara has not yet commented on these statements by the Iranian press.