The head of the General Staff of Ukraine, Viktor Muzhenko, who received a new title from Poroshenko a few days ago, arrived in Tbilisi, where he had several meetings with officials of the Georgian Ministry of Defense. One of the conversation topics is military assistance to Ukraine from Georgia. Earlier it was reported that the official Tbilisi is going to send its military instructors to Ukraine, who will train the servicemen of the Armed Forces of Ukraine. Today this information has been confirmed.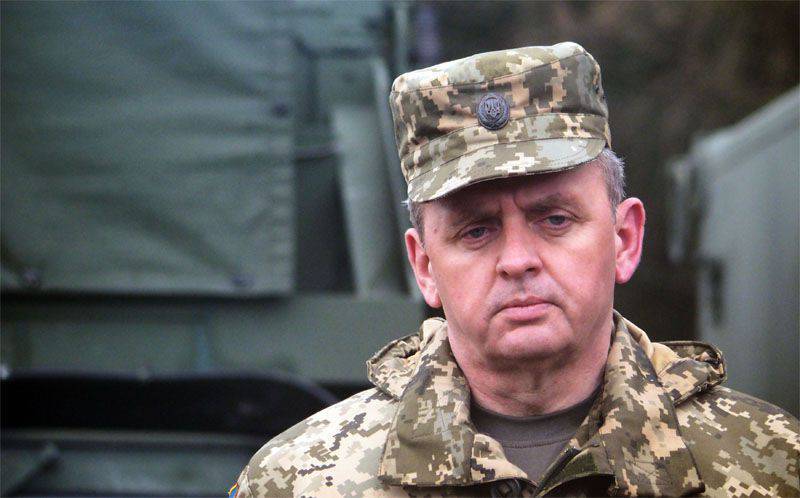 The head of the General Staff of the Georgian Armed Forces, Vakhtang Kapanadze, during a meeting with Mr. Muzhenko said that Georgia would be happy to share with the Ukraine "combat experience." The Georgian "combat experience" will be available to Ukrainian military personnel, for example, during joint exercises, as well as during acquaintance with the training centers of the Georgian army, created with the active assistance of American partners.
And a few days earlier the information portal
"Georgia. Online
He told that Georgia itself continues to accept NATO military advisers on its territory. So, most recently, Adviser to the British Ministry of Defense Alexander Louis Paul arrived in Tbilisi. A British official has replaced another British Briton Steven Glover as an adviser. It is reported that Louis Paul and Kapanadze discussed the issues of territorial security and compliance of the Georgian army with NATO standards.
The Ukrainian army, being trained by the Georgian military, in turn, receiving instructions from British advisers, must be an explosive "combat" mixture ...