Russia will supply equipment and helicopters for the Mistral, which Egypt buys from France. The amount of the transaction may exceed $ 1 billion, transfers
TASS
Statement by the head of the presidential administration, Sergei Ivanov.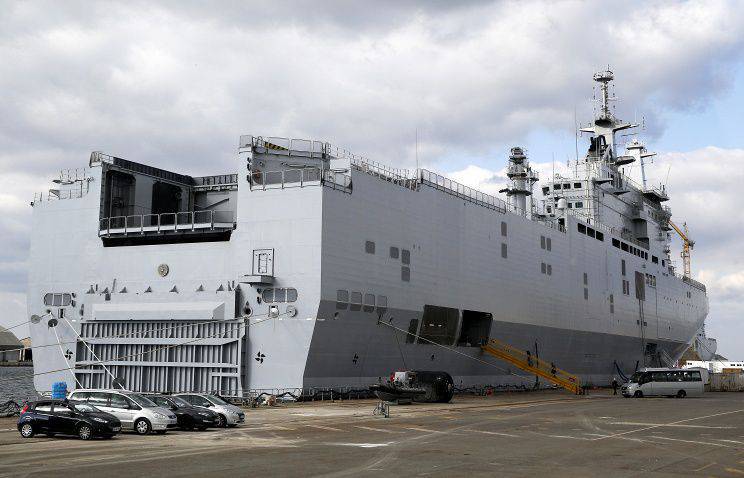 "Egypt plans to buy Mistrals from France, and Russia will be, if you will, a subcontractor who will supply the missing equipment to these Mistrals, without which Mistral, sorry, more delicate to say, can-cans" - and, naturally , all the helicopters that together will be over 1 billion dollars for sure ",
said Ivanov.
"Egypt buys Mistrali from France, and after that, after the deal is closed, speaking business language, then Egypt, obviously, I don't say, but I suppose, it will sign a contract with the Russian Federation on retrofitting Mistral the ship itself and helicopters will make a significant contribution to the fight against international terrorism, "he added.
Earlier, the source told the agency that at the end of October the Egyptian delegation would arrive in Moscow to discuss the possibility of upgrading ships.
"In 20 in October, about a week later, a delegation from Egypt will come to us to discuss the possibility of supplying separate units of electronic equipment for the Mistral, which Egypt bought from France," the source said.
According to him, "a meeting was held at Rosoboronexport with all manufacturers of this equipment, during which further prospects and use of equipment were discussed."