The draft law, which provides for the introduction of a new educational measure for persons who have first committed minor and moderately violent crimes, will be prepared in the lower house of parliament, reports RIA
"News"
.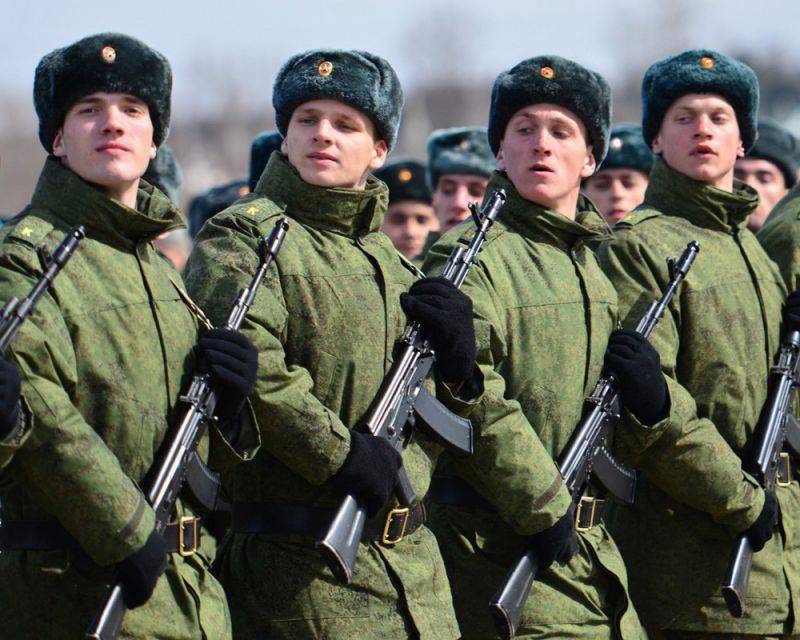 According to the publication, compulsory military service in the Russian armed forces could be introduced as an alternative to criminal punishment for such crimes. It is noted that this innovation will affect men aged 18 to 45 years.
The draft law provides for amendments to the Criminal Code of the Russian Federation and the Federal Law "On Military Duty and Military Service." The author of the initiative is a member of the State Duma Committee on Constitutional Legislation and State Building, Aleksey Didenko.
From the point of view of Alexey Didenko, these changes will make it possible to approach the issue of re-education of citizens convicted for minor crimes for a more humane approach. In addition, it will help reduce overcrowding in places of deprivation of liberty, the parliamentarian said.
"We have a problem with overcrowded prisons for a long time. Over the past 5 years, two amnesties have passed. Experts suggested and offer different measures to remedy this situation, often pointing out that a number of criminals - in particular, those who have committed economic crimes - can be punished in a different way than imprisonment. (....) Moreover, our army is probably even more effective an educational institution than the prison system, "Didenko emphasized.
The articles to which the new educational measure will be extended will be clarified during the preparation of the draft law, and the period of military service will be equal to the term of imprisonment provided for in the relevant articles.