Czech authorities approved expedited purchases
weapons
for the country's defense department in the amount of $ 52,8 million, reports
RIA News
the message of the representative of the Ministry of Defense Peter Medek.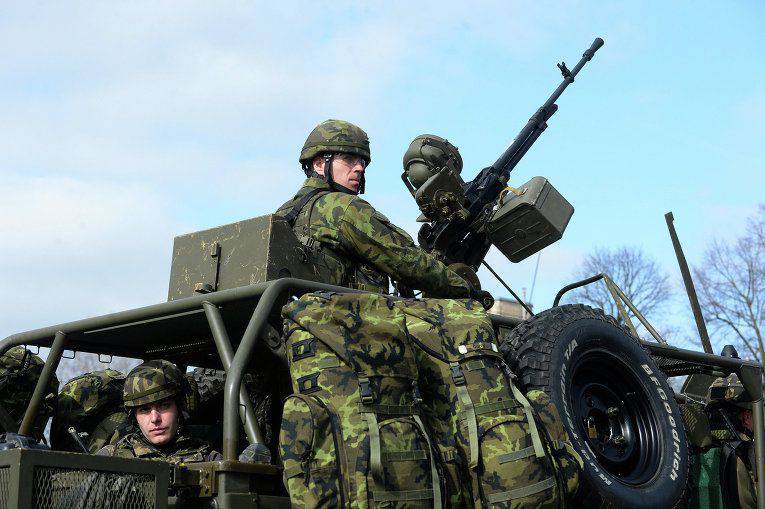 "The Czech army is planning an accelerated purchase of new weapons," said Medek. "In this way, the army's arsenal will be added if it is necessary to use it within the framework of NATO or while protecting the borders in the event of migratory waves."
He clarified that on Monday the government approved the placement of 11 military orders in the country's enterprises.
"We proceeded (while accelerating the purchase of weapons) from the ever-worsening situation in the world, which really represents a threat to the interests of the Czech Republic and its citizens,
- said after the government meeting, the head of the Ministry of Defense, Martin Stropnitsky. -
After analyzing all the current dangers and threats, our ministry was forced to respond effectively and adequately to this situation. "
The largest order concerns the purchase of 2,6 thousand CZ 805 BREN assault rifles, manufactured with 2011. The rifle was developed based on the modularity concept, which allows equipping it with many modern components, including day and night sights, laser designators, etc. The same order includes 800 suspended grenade launchers. The total value of the transaction is about $ 17,8 million.
The order list also includes Tatra medium and heavy trucks (56 units), and more than 5 thousand CZ 75 SP-01 Phantom pistols.
In addition, multifunctional inflatable tents (33 kit) and mobile power stations (14 installations) will be purchased. "This will increase the ability to quickly establish field command and other points, canteens and workshops," said Medek.