The commander of the Khatam al-Anbiya air defense base, Brigadier General Farzad Ismaily, said that at the beginning of 2017, the country's missile defense system would be deployed on the basis of its own Bavar 373 anti-aircraft missile systems, which are analogous to the Russian-made C-300 air defense missile systems.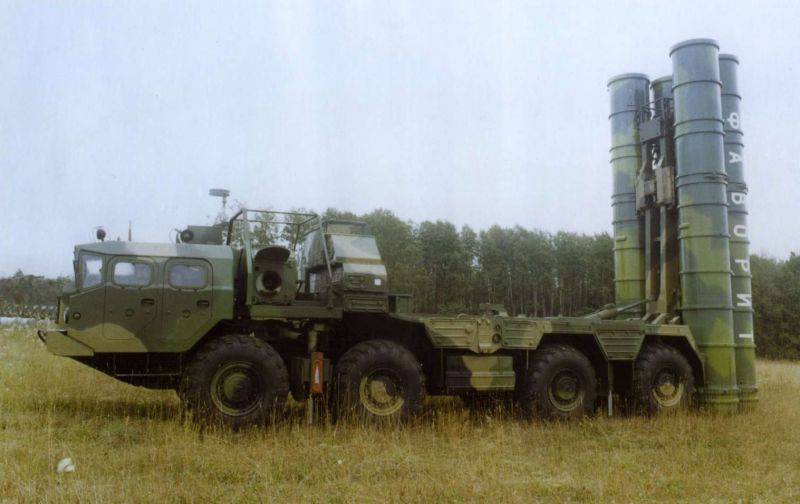 "We hope to test the Bavar 373 systems by the end of the year (according to the Iranian calendar, the current year ends on 19 in March on 2016 of the year). And we expect that the Bavar 373 systems will be ready for deployment in March of the 2017 of the year, "he said.
"Military Industrial Courier"
.
During the military parade in April of this year, the Iranian military already held a presentation of prototypes of the Bavar 373 air defense system.
According to the Iraqi military, the Bavar 373 air defense system is a version of the Russian C-300 air defense system, which is designed to intercept high-altitude targets, but has greater mobility and less time to prepare for the launch of missiles.
According to Iranian media, Iran began to work on creating its own analogue of C-300 after the Russian Federation refused to supply these complexes under the sanctions imposed by the UN Security Council. In addition, earlier Russia lifted a ban on the supply of these complexes to Iran.
Meanwhile, the United States and NATO allies will test the naval missile defense component in Europe at the end of October. According to the Sixth Operational
fleet
The US Navy, the exercises will involve all four US destroyers equipped with the Aegis missile defense system, which are constantly based in the Spanish Company. In addition, the exercises will be attended by the United Kingdom, Spain, Germany, Canada, Italy, Norway, the Netherlands and France - the states that are members of the Maritime Theater of Defense Forum, created in 1999, in order to coordinate efforts to create a missile defense system.
During the tests, a ballistic missile will be launched from a test site on the British Hebrides off the coast of Scotland to track and intercept elements of the marine component of the missile defense system. In addition, exercise participants will have to intercept an anti-ship missile simultaneously launched from a warship.