The news agency Sputnik reports that pro-government militias in Iraq have managed to prevent an attack by ISIL militants in which they planned to use
weapon
. We are talking about mines, the elements of which were filled with chlorine gas. As a result of the concerted actions of the Iraqi militias, the militant attack was able to stop and discard the igilovtsy from the strategically important road connecting the northern provinces of Iraq with its central part.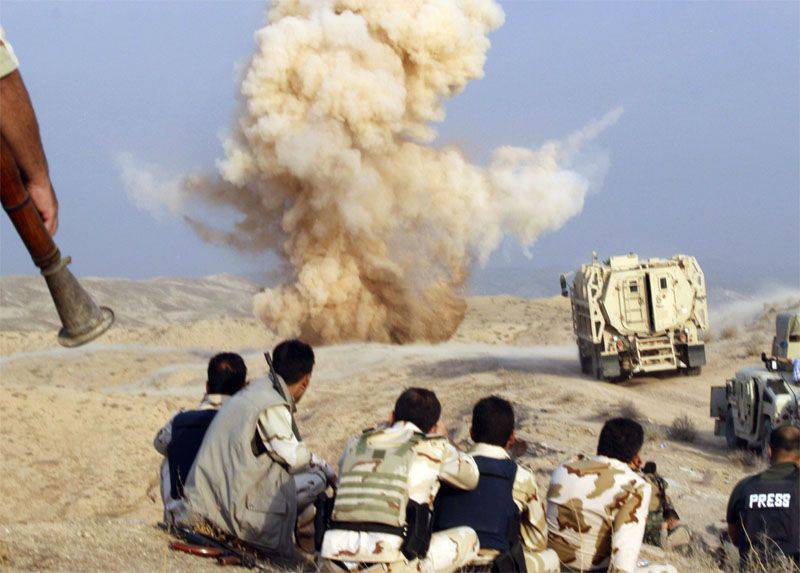 RIA News
quotes a message from a representative of the Iraqi militia fighting against ISIS militants:
The security forces managed to clear the road leading to the village of Al-Asriya in the area of ​​As-Siniya and neutralize 30 improvised explosive devices filled with chlorine gas. At the same time, the engineer brigades continued to work with explosives in improvised explosive devices and in mined buildings, neutralizing a large number of them. Most of the terrorists involved in the attack had foreign citizenship.
On the eve, the Iraqi Prime Minister expressed his approval to Russia for assisting the Iraqi army through the creation of an anti-terrorism coordination center in Baghdad. According to the head of the Iraqi Cabinet, the country is interested in rapprochement with Russia.