A US official who is in the position of "coordinator of US initiatives to combat ISIS", John Allen, announced that Washington is demanding that official Baghdad stop such close cooperation with Moscow, which is currently observed. Allen explains his demands by the fact that Russia "is leading a policy uncoordinated with the antiterrorist coalition in the Middle East." With the "antiterrorist coalition"? .. Is it with the one that resulted from the actions of which no terrorist was injured during the year? ..
Mr. Allen sent a letter to the Prime Minister of Iraq, Heider Al-Abadi, stating that Washington is extremely concerned about the rapprochement between Baghdad and Moscow. Reports the edition about it "
Ash-Sharq Al-Ausat
".
From the material of the publication:
John Allen informed Haider al-Abadi that Washington was concerned about the alliance of Iraq with Russia, and said literally the following: "US President Barack Obama is interested in his role in the fight against IS. Shouldn't Iraq be grateful to the USA? "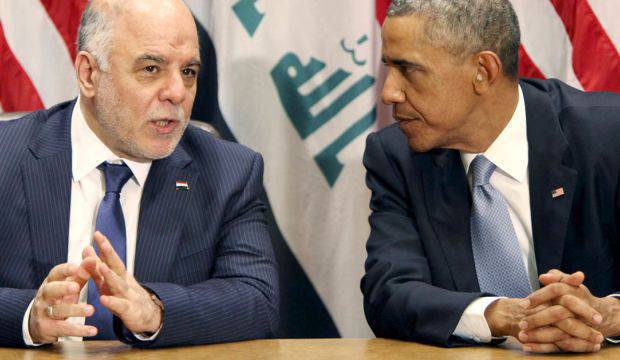 Apparently, Iraq should thank the USA for the fact that from a calm and developing country with a fairly serious regional economy, Iraq has become a state torn apart by various terrorist groups, most of which were raised by the United States of America.