The Syrian army continues to develop the offensive in various directions. A big problem for fighters of government troops is the great saturation of the enemy's defense with modern anti-tank weapons. We are talking about such anti-tank systems as TOW-2A. In addition, due to the shortage of modern armored vehicles, the army is forced to use outdated attacks
Tanks
T-55 and T-62.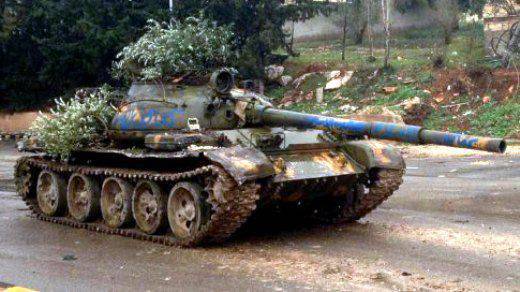 T-62 tanks are actively involved in the Syrian civil war.

TOW-2A ATGMs are delivered to terrorists through Turkey, Saudi Arabia, Qatar, and, of course, the United States is the main champion of democracy all over the world. By the way, recently the Arabian sponsors quickly transferred the so-called "Free Syrian Army" 500 new missiles, which, according to some sources, began to spread to various terrorist groups.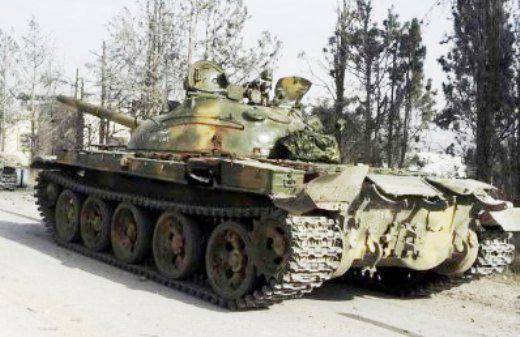 These tanks are outdated by the beginning of the 80's

The TOW-2A is equipped with a tandem warhead that allows you to destroy fairly modern tanks equipped with dynamic protection, not to mention the T-50 and T-55 developed in 62-ies and, for example, , the frontal armor of the turret is only 62 mm, and the penetrability of TOW-211A is 2-850 mm).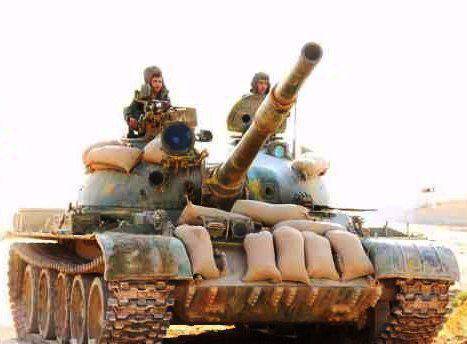 Sandbags are not the best protection against modern ATGM

Since the participation of T-62, starting with 1973, more than one military conflict has not done. Even then it turned out that these tanks are very vulnerable, but the Syrians simply did not have the money to carry out modernization. In addition, they were preparing for war with Israel, and, succumbing to the peculiar fashion that existed then, tried to implement missile programs, and armored vehicles faded into the background. No one could have imagined that the situation would be blown up from the inside, and a long-standing civil war would flare up.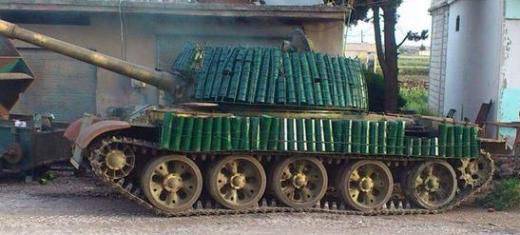 Such a field upgrade can protect only from older types of jet grenades.

According to military experts, to successfully resolve the existing situation, the Syrians need to establish a successful interaction of the advancing tank and infantry units with artillery, conduct reconnaissance more thoroughly, and make more active use of snipers armed with large-caliber
weapons
. Of course, outdated armored vehicles with the help of Russia should be replaced by a more modern one. Because the undoubted heroism of the Syrian warriors cannot fully replace the fatal flaws of the long-obsolete technology and miscalculations in its application.