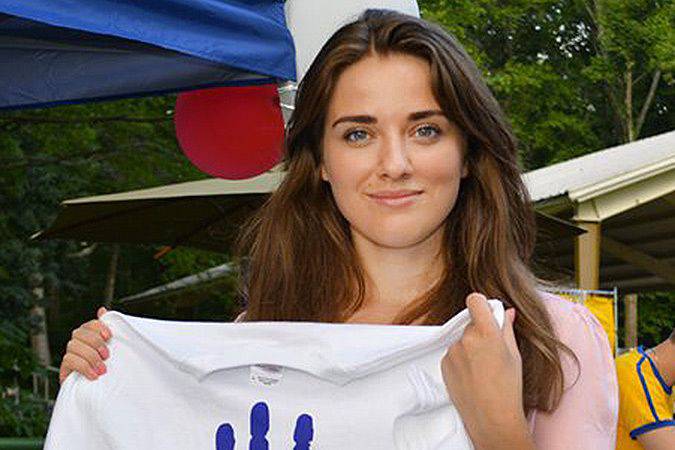 Allow me to introduce: the new head of the Odessa customs, Yulechka Marushevskaya. Yulia, and even by patronymic, the language does not turn to call. A miraculous woman was appointed by the will of the President of Ukraine and by the personal patronage of Governor Mikhail Saakashvili. Well, so now it is called.
On the Internet, many have already commented and had fun on this. They came to the conclusion that old dog Mishiko still has everything in order with taste. But here in the service discrepancy there are not just doubts, but downright confidence.
I don't know what to compare with the work way of Yulenka. Compare with petard.
She graduated from the Taras Shevchenko University in Kiev with a degree in Ukrainian Language and Literature, and completed her studies ... Yes, at Harvard and Stanford. Well, as befits a real patriot and democrat. And there she received the appropriate "charge" of mind and fantasy.
In fact, we already know it.
Remember, right? And I remembered. Half the world grasped at the heart from the heartfelt stories of the "simple Ukrainian girl."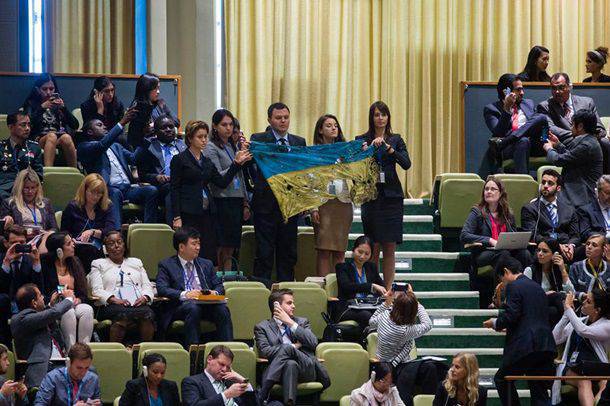 Yes, and this too. Well, why, in vain, perhaps, they prepared, taught, taught?
It is clear that Yulia will never teach anyone her native language and literature. Well, really, not for the same she studied at Harvard and other significant places for two years. And we know who and how they cook there. So cooked.
On the other hand, even such an ulcer, like me, is not able to dig at Julia in the past at least something ugly or reprehensible. Because she has no past. Study, study, maidan. Everything. And now - such a significant start to work. Not a secretary, not a manager, but immediately the head of customs. And not simple, not in Uzhgorod, for example, but in Odessa.
And why would it be so? Mishiko liked her personal qualities? It is possible (lieutenant, to be silent!) And this development. But if you look already without jokes, then Yulechka has one remarkable quality, which is sure, determined by her appointment.
She does not understand customs affairs at all, even at the specialist level. Not to mention the head of the department, for example. Accordingly, it will not stick its nose where it should not, will not interfere with doing business as it should. And (most importantly) who needs it.
And let's not smear the semolina anti-corruption porridge over the white table, okay? All these songs about the "fresh young" frames, which will decide everything as it should, leave for ... yes, just leave. Who wants, hey listens. And looking. Let, by the way, see at the same time that our miracle Masha has worked there. And then something its completely not seen lately.
Okay, laugh with laughter, but I should say about the case too. In order to somehow fight corruption schemes, they must be understood first. What does Julia understand? Yeah, this is it. Everything will end up in the end with the next fabulous zilch. Julia will run on the Ukrainian TV channels and happily squeal how she will rebuild everything, how everything will be transparent and clear. In the meantime, her deputies who have been sitting there for more than one year will decide matters. And there is something to decide ...
One can only congratulate Poroshenko and Saakashvili on the addition of such a valuable frame. Yulechka it will work out as it should. Unfortunately.
And what, actually, is necessary?
Odessa and the region are in our post-Crimea time the transshipment base of all Ukraine. Here are the main trading ports, through which the lion's share of exports and not less than half of the country's imports. This is such a big deal, for the sake of which Kolomoisky did not shun to burn dozens of Odessans from 2 in May of 2014, in order to appoint his man to control the region.
Kolomoisky knowingly rushed to Odessa. Oh, no wonder. Odessa is the last gate for everything that can come through the Bosphorus and the Dardanelles. And, by the way, arrives. But this is a topic for another conversation, because it is serious, like Yatsenyuk in front of European lenders. But we will definitely return to it in the next article "Oil Wars of Kolomoisky". It will be very informative.
In principle, there is nothing in such appointments of our duet. The carve-up continues. Glory to Ukraine, walk, Odessa!