Information Agency
France-Presse
with reference to a source in the US military, reports that the Taliban militants in Afghanistan tried to shoot down the US Air Force F-16 fighter. It is emphasized that the plane of the American air force was attacked on October 13, but the Pentagon kept the information about what had happened in secret.
The incident occurred in the Afghan province of Paktia, most of which is under the control of the Taliban. The Taliban launched a F-16 rocket from MANPADS, which caused significant damage to the body of the aircraft. The pilot managed to save the plane and save his life, however, he had to get rid of the ammunition and drop tanks with fuel. In this state, the plane was returning to the air base.
From the representative's message at the Pentagon:
October 13 F-16 US Air Force was fired from ground in the province of Paktia (Afghanistan). A MANPADS fire damaged one of the fighter's stabilizers and one of the ammunition. The pilot dropped two fuel tanks and three ammunition, which allowed him to return to the air base. There is no threat to the health of the pilot.
According to information spread in social networks by representatives of the Taliban movement, the plane was shot down, and it fell in Said-Karam district. Photos are posted on Twitter: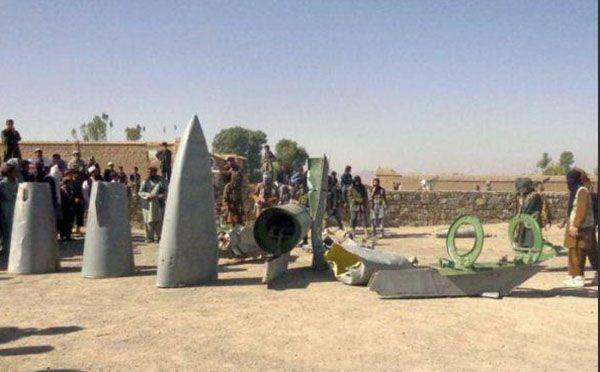 Apparently, the Taliban took for a downed aircraft, what was dropped from him after damage by a rocket.