Russia has successfully completed tests of the Unicum software package capable of managing a group
robots
transmits
RIA News
a message from the deputy head of the United Instrument-Making Corporation, Sergei Skokov.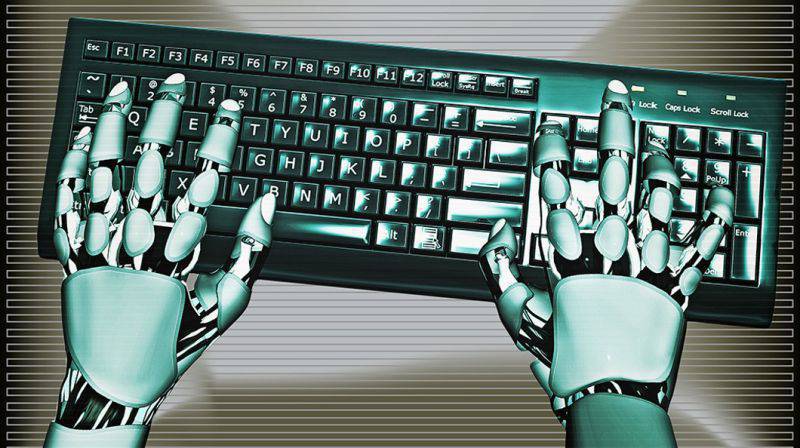 "This is the first system in Russia of such a level that has been successfully tested, is recognized as ready and accepted by the state customer. The program complex was successfully tested by a commission of the Ministry of Industry and Trade of Russia and transferred to the customer. At the moment, the issue of introducing technology into real samples of robotics, both civil and military, including unmanned aerial vehicles, is being considered. "
- said the deputy head of the OPK.
According to him, "the" Unicum "software complex empowers machines with intellectual capabilities, allowing them to solve peaceful and combat tasks - separately or as part of a group - without human participation." The system is able to control a group of 10-robotic units on land, at sea and in the air.
Skokov noted that the robotized complexes belonging to the group can independently, without human participation, "assign roles within the group, choose the" older "from their ranks, replace the disabled robots, take advantageous positions, search for targets, request the operator permission to defeat them and hit targets automatically. "