Ukrainian innovators and manufacturers continue to "delight" with their developments. Experts did not have time to appreciate the miracle of Ukrainian engineering and technical thought helicopter "Lev-1", as a new
weapon
peremogi. At the Ukrainian plant "Mayak" developed a mini-rifle "Gopak".
According to representatives of the concern
"Ukroboronprom"
, which includes the Mayak plant in Kiev, begins a series of tests of a new rifle, after which it will begin to enter the troops.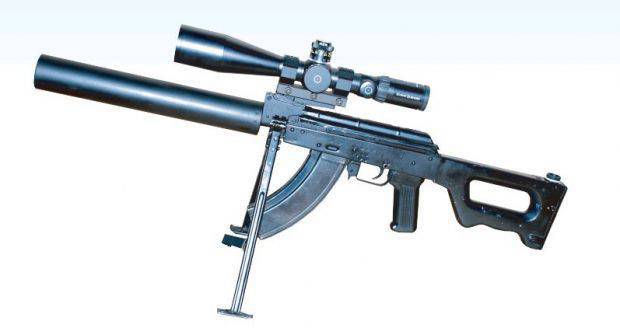 Some technical parameters of "Gopak":
Caliber - 7,62х39 mm, firing rate - up to 30 shots per minute, weight - less than 5 kg.
The rifle can be equipped with optics and a silencer.
The rifle was presented for the first time at the XII International Specialized Exhibition "Arms and Security 2015".
From the press service of "Ukroboronprom":
During the year of operation of the new leadership of Ukrooboronprom, there was an increase in the volume of weapons and military equipment produced by 36.
After the announcement that a new portable Ukrainian rifle may soon begin to enter into service with the Ukrainian army, the term "combat gopak", widely known on the Internet, finds a special embodiment.