About a third of Russians called the Russian army "the most efficient and efficient in the world,"
ВПК.name
with reference to the VTsIOM website.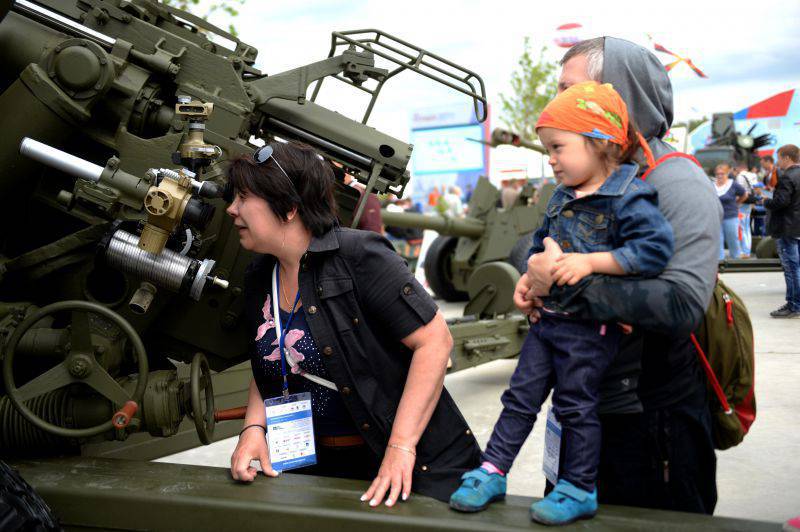 On the Army-2015 forum.
"Estimates of the combat capability of the Armed Forces of the country have changed dramatically since the time of perestroika. If in 1990, 34% believed that the Soviet army was lagging behind the best armies in the world (in 2015, 12%), and 15% said that its combat capability was very low (in 2015, 3%), today 32% they call the Russian army the most efficient and combat-ready in the world, and 49% are confident that it is among the best (1990 year - 21%), "the All-Russian Center website says.
It is noted that "25 years ago, half of the respondents considered the expenses for the army too high, now only 35% agree with this point of view. The opposite position is held today by 52% (against 19% in 1990 d). "
"The threat of a military attack in September 2015 of the year (48% believes that it exists) seems less real than in January (68%), but much more significant than in the 1990 year (13%). Today, 43% of respondents do not believe in the presence of an external threat (1990% in the 57 year), "the report indicates.
According to VTsIOM, "a potential aggressor in our day is called primarily the United States (53% - and 19% in 1990), while Germany, considered the main enemy of 25 years ago (23%), is not one of the possible adversaries of the respondents.