Syrian rebels have discovered in the Aleppo area the Russian unmanned aerial vehicle "Orlan-10". In addition, previously reported another aircraft of unknown type, found on Turkish territory near the border with Syria, reports
blog
Center for Analysis of Strategies and Technologies.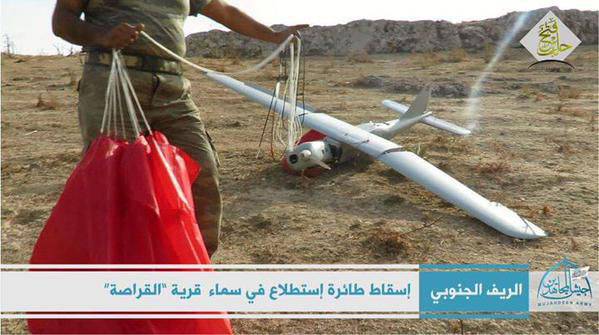 The light drone Orlan-10 was developed and manufactured by Special Technological Center Ltd. and supplied by the RF Ministry of Defense from 2010. The submission notes that it is impossible to pinpoint whether the UAV data belonged to the Russian contingent in Syria or were used by Syrian government troops.
"Orlan-10 reconnaissance drone lost in the area of ​​the offensive operation of Syrian government forces southwest of Aleppo. In my opinion the first lost UAV of this type in Syria. Judging by the state of Orlan, it looks like the control was lost or some kind of breakdown occurred and he was found by the militants after a hard landing, "the article says.