German authorities decided to leave their troops in Afghanistan for an indefinite period due to the deterioration of the situation there due to increased activity of the Taliban, reports
Look
with reference to Regnum.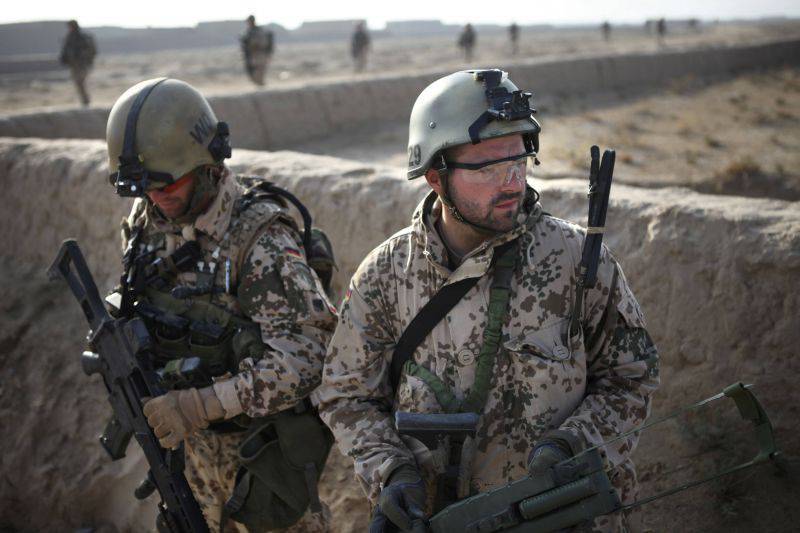 "The goal of the German troops and the NATO mission as a whole is to ensure that the situation in Afghanistan does not cause concern after the departure of foreign forces from that country," a representative of the German embassy in Tashkent told the agency.
When asked about the terms of the military contingent, the diplomat replied: "When the security situation in Afghanistan becomes stable, no one can predict so far."
The newspaper reminds that last week Obama announced a decision to leave 5,5 thousand troops at US bases in Afghanistan, starting with 2017. Until this year, the number of the American contingent will be 9,8 thousand people.
The number of German soldiers in this country is 850 people.