The lawyer of the public organization "Rights of the People", Irina Khizhnyak, said that more than 400 thousands of Donbass residents plan to file a lawsuit against the Ukrainian authorities in order to collect debts on pensions that have not been paid since 2014.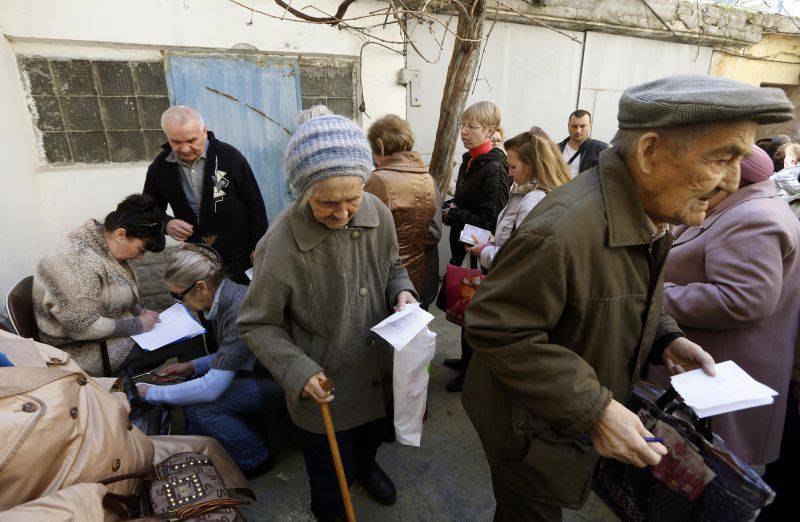 "We will seek the recovery of the debt of the Ukrainian authorities for all pensioners for the period from December 1 2014 of the year and the indexation of these payments," - leads her words RIA
"News"
.
Khizhnyak noted that the size of the debt reaches several billion hryvnia. According to her, payments will start to be made in 2016 after the relevant item of expenditure is included in the budget.
On November 16, the Supreme Administrative Court of Ukraine (Vasu) decided to uphold the decisions of the lower courts on the unlawfully adopted government decree on stopping the payment of social benefits and pensions in the Donbass.
Earlier, the Ukrainian Minister of Social Policy, Pavel Rozenko, stated that payments in these areas will start after the restoration of the activities of the Ukrainian authorities.