America was seriously concerned about the behavior of Baghdad, openly demonstrating support for the Russian troops, who are currently conducting an anti-terrorist operation in Syria, writes The Economist.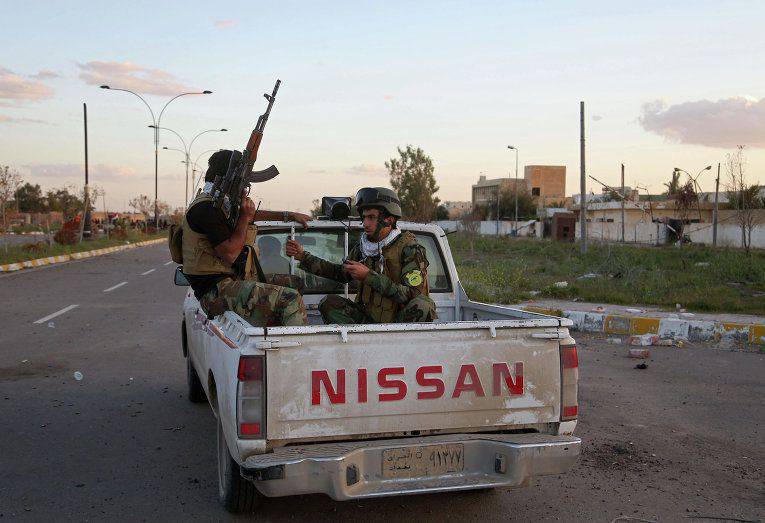 "The United States reacted with horror when they realized that, despite the thousands of dead Americans and the hundreds of billions of dollars spent, Russia could regain the influence on Iraq that it had at the height of the Cold War,"
quotes an article
RIA News
.
"In light of this, and also because of the failed efforts of Prime Minister Haider al-Abadi to fight corruption, some in the West began to look for a replacement for him," the author writes.
Meanwhile, al-Abadi's entourage responds to Western claims that "asylum seekers cannot choose."
The article notes that "Iraq spends a quarter of its budget on fighting IS, despite the deficit, aggravated by the fall in oil prices." The government does not believe Washington, broadcasting an uncompromising fight against the IS, and suspect him of seeking only to establish control over the Islamists. If that happens, Iraq will face a permanent separation.
"Iraqi Shiites see help in Russia that they did not receive from Washington and portray Vladimir Putin as their hero," the article says.
The author is confident that the Iraqi Prime Minister "would have welcomed the Russian air operation" in the country, especially since some government officials have already announced the possibility of providing Russia with an air base. The Pentagon is trying to keep up with the rapidly developing events and intensified air strikes against IS positions, supporting Iraqi troops in the area of ​​the cities of Baiji and Ramadi.
At the same time, the author notes that the situation in Iraq is quite ambiguous - "there are too many groups, whose interests contradict each other".